Extra Salary, Enhanced Retirement age to 68: Himachal major measures to ensure faculty at medical colleges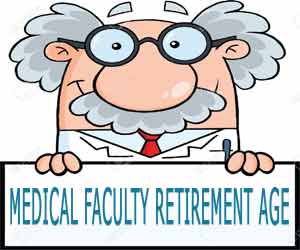 Shimla: In a move to immediately stock up its upcoming medical colleges with qualified medical faculty, the government of Himachal Pradesh is planning to take many steps to ensure the employment of medical teachers in these new medical colleges. These include increasing the retirement, offering extra incentives, salary enhancement and much more
Medical Dialogues had earlier reported that the state has got four new medical colleges located in Nahan, Chamba, Hamirpur, and Ner Chowk in Mandi. The hilly state already has 2 old medical colleges of Indira Gandhi Medical College (IGMC) Shimla and Dr Rajendra Prasad Medical College, Tanda in Kangra functioning
Read Also: HP government to function new medical colleges under self-financing scheme
Tribune reports that in a move to meet the adequated number of senior faculty and specialists in the newly opened 4 medical colleges, the Himachal Pradesh (HP) Government is envisioning to increase the retirement age to 68 years from the present 65 years for the medical faculty member. Apart from this the government, unable to find
The newly opened medical colleges have been dealing with an acute dearth of teaching faculty and even facing difficulty in appointing Principals. To tackle this, the government has also decided to make a common cadre for Principals so that the more experienced and senior doctors could move to lead a medical college when the incumbent one retires adds the daily
Tribune adds that besides this to grapple the issue, the government has opted various measure including;


An increase in the emoluments given to contractual Professor, Associate and Assistant professors by Rs 50,000, 40,000 and 25,000 per month, respectively.


HP government is likely to submit a proposal before the Cabinet for increasing the retirement age of teaching faculty. The move will allow the existing faculty to continue and the ones who retire from Shimla and Kangra at 65 years to be re-employed or given an extension if they are willing.
A couple of months ago, Telangana Government took a similar step to enhance the retirement age of medical faculty to 65 years. The move came after the State Health Department officials cited the deficiency of eligible candidates for the faculty members' post. .
Also Read: Telangana to enhance the retirement age of medical faculty to 65 years, Young Doctors take out Protest