Fake Viral Video alleging Negligence, kidney Theft: Ghaziabad hospital files police complaint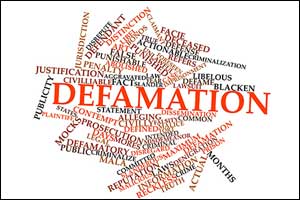 Ghaziabad: A private hospital in Delhi NCR which recently became a victim of a strong defamation and vilification campaign via social media, has now gone ahead and filed a police complaint in the matter
The fake news regarding a video was till now being circulated on social media where the hospital and its doctors were being accused of negligence leading to death of patient and while also being accused of  stealing a kidney. The 6.23 minute long video also urged against visiting Yashoda Hospital for treatment. The Youtube video soon became viral on a social media and whatsapp
Dr Sunil Dagar, spokesperson, Yashoda hospital informed Medical Dialogues team, "When the hospital administration was informed about the circulated video, it conducted an investigation through Google. It was found that the incident took place 10-12 days back at some other hospital by the name Sudha Hospital based in Kota, Rajasthan. It is clear from the audio in the clip that the incident took place in another private hospital. The doctors seen in the video clip also do not belong to our hospital. The whole fuss was made by people after death of a patient. However, in the post mortem report it was clear that no kidney was removed. The patient died because of an accident. Sudha hospital has already filed FIR regarding the issue."
 " Yet, social media users unscrupulously kept forwarding the post without verifying the facts. The video clip found its way to YouTube as well. The video was taken down from the website after we complained to it." Dr Dagar added
"The hospital administration appeals to people to get the facts verified before circulating any such news. The hospital management filed a complaint with Ghaziabad police. The investigation on the matter is in process," Dr Dagar stated.
Read Also: Yashoda Group of Hospitals Bags National Health Care Award