False Rape Case on Doctors: Court initiates Criminal Proceedings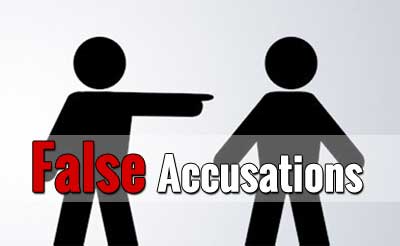 New Delhi: Bringing major relief to two Delhi doctors, and announcing stern action in cases of false rape accusations, the Delhi High Court has recently announced criminal proceedings against a woman for making false allegations of gang rape against two Delhi-based doctors.
The case is that of a woman who used to work in a South Delhi Clinic as administrative assistant (field) and was terminated from the said services in 2013. In January 2014,  she alleged that two doctors called her on the pretext of giving her job back and raped her. One of accused is a famous pediatrician who runs a charitable centre for micro nutrients studies for public health and the other doctor is an administrator in the centre, reports HT.
The court after going through the evidence echoed the decision of a trial court, acquitting the two doctors in the case. "It is highly improbable that the rape was committed inside a running office which has six cabins with transparent walls," the bench said, adding that, "the medical evidence also shows no trauma, bite marks and abrasions on her person".
The court further observed many inconsistencies in the statements given by the woman, including her arrival timing at the office on the day of the alleged incident. Noting that the woman's testimony "
fails the test of a sterling witness
", the high court noted that solely relying on the testimony of the woman was a "dangerous proposition" as other witnesses such as the office caretaker had deposed that she never came to the office that day.
The court further observed that the behaviour of the woman was "highly doubtful" as she did not disclose the incident to anyone including her husband but chose to wait 22 days to narrate the incident to her brother in-law, whose taxi service was previously terminated by the same office.
Holding that there was a conscious and deliberate effort to misuse the process of law to initiate false proceedings given the  motive to extract revenge to extract revenge against the two doctors, the court directed that criminal proceedings against the woman and her brother-in-law should be initiated for giving false evidence in court.
Coming out in support of the doctors,  the a bench of Justice GS Sistani and Justice AK Chawla said, stated that such cases cannot be "taken lightly as a false accusation of rape may be as damning to an accused as to a victim of rape
"The accused may be shunned in the society and by his own family, spouse and children for no fault of his own only because one woman has levelled false allegations of rape in pursuance of her evil design," the bench remarked.