................................ Advertisement ................................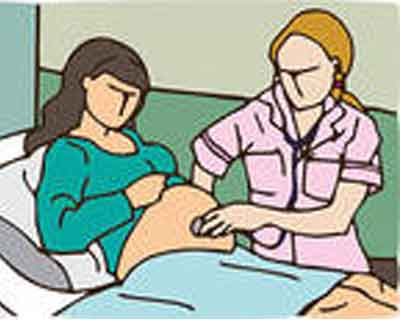 Rajasthan : Around 10 days after shocking the medical fraternity with an order that clearly stated female patients will be only treated by women gynecologists and women staff, the rajasthan government was seen today retracting the controversial order, after severe criticism from the local medical fraternity and media.
It is reported that on 8th July 2016, additional director of medical and health services (hospital administration) issued an all chief medical and health officers and principal medical officers across the state stating that female patients with Gynaecological problems ( Stree Rog) shall be treated/examined by female doctors or female staff only.
The order was met immediate opposition from the medical fraternity in the state, who had called it an absurd and an unnecessary order.
" While the government hospitals are battling with the shortage of doctors and specialists, the government has come out with this order. What are male gynecologists and senior residents going to do? What will happen in cases of emergencies and night duties? Are we expected to wait and search for a female gynaecologist to come and cater to the patient?" remarked a SR working with SMS Hosptial.
Not just the state, the order had met with a whiplash from medical practitioners all across the country.
................................ Advertisement ................................
"The order has sent wrong message among the doctors fraternity. Many renowned gynaecologists in the country and even across the world are male. Practically, it is not possible that only women gynaecologists can attend or treat female patients with gynaecological or related problems," Indian Medical Association (IMA) national president Dr SS Agarwal told HT.
 With the strong objections, the government is now seen rolling back the order and clarifying that the order has been misinterpreted
Insisting that the order was misinterpreted, director (public health) Dr BR Meena told HT the order was issued with good intentions. "Many women patients with gynaecological problems do not feel comfortable being checked or treated by male gynaecologists or staff. The order sought to address the issue."
He added the order also did not say that male gynaecologists or staff could not treat women. "It clearly mentioned that lady doctors or staff, as far as possible, should check the female patients. It was wrongly presented that if the order came into force only lady doctors could check female patients," he said.
Meanwhile, additional director (hospital administration) Dr RS Chhipi clarified that the order was issued "on the directions of the chief minister's office, but has been cancelled."
Meghna A Singhania is the founder and Editor-in-Chief at Medical Dialogues. An Economics graduate from Delhi University and a post graduate from London School of Economics and Political Science, her key research interest lies in health economics, and policy making in health and medical sector in the country.
She can be contacted at meghna@medicaldialogues.in.
Contact no. 011-43720751
................................ Advertisement ................................
8 comment(s) on Female patients to be treated by female gynacs only: Govt Withdraws order