Find Amicable Solutions or we will intervene: Court tells Karnataka Govt, striking doctors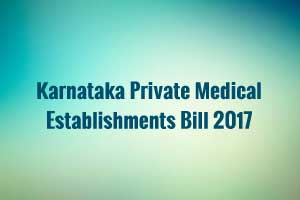 Doctors to Resume OPDs from Today
BENGALURU: With the Karnataka Doctors strike moving to a fourth day today, the Karnataka High Court was seen intervening in the matter asking the state government and the Indian Medical Association (IMA) in a very strict manner to solve the matter by their own discussion.
The court further stated that if the state government and medical fraternity failed to come out with a mutual decision, the court will be forced pass the order. The PIL was filed by Adinarayana Shetty from Nelamangala and Amrutesh, a practicing advocate of the High Court,who have complained about alleged deaths due to the strike and the non-availability of necessary medical services at private hospital across the State, reports Hindu
A division bench comprising acting Chief Justice and Justice P.S. Dinesh Kumar oral observations and asked the counsel representing the India Medical Association and the State Advocate General to inform the court about the outcome of the ongoing negotiation between the two parties.
Meanwhile as they day progressed doctors continued to strike, with more and more gathering in large numbers to join the relay hunger strike at Belgavi. However, towards the evening, CM tweeted from Belagavi, inviting the Indian Medical Association, private medical establishments and other key stakeholders for a discussion on the bill at 2pm in Suvarna Soudha on Friday.
Following the same, Indian Medical Association (IMA) on Thursday announced resumption of outpatient department (OPD) services from Friday morning reports
TOI
.
Medical Dialogues team had earlier reported that Protesting against the Clinical Establishment Bill amendment, more than 50,000 private doctors came together to show their anguish and disapproval of the government's new bill that is designed to regulate the functioning of the private healthcare sector in the state.
The doctors collectively are opposing the proposed amendments to the Karnataka Private Medical Establishments Act, 2007, to make private hospitals and nursing homes accountable, stating that they are detrimental to the medical profession.
Read also: Karnataka Doctors strike Day 3: Doctors oppose, Health minister supports Bill