................................ Advertisement ................................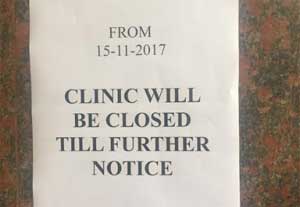 Bengaluru: Deadlock seems to have been reached between the  private medical practitioners as well as the state government as the strike continued for a 3rd day today.   Protesting against the Clinical Establishment Bill amendment, more than 50,000 private doctors came together to show their anguish and disapproval of the government's new bill that is designed to regulate the functioning of the private healthcare sector in the state.
Following the strike, Health services were partially hit in Karnataka as several private hospitals and nursing homes as well as clinics did not function following protests by doctors against proposed amendments to the KPME Act that intends to make private doctors accountable and recommends stringent action for their negligence, including imprisonment
The doctors are opposing the proposed amendments to the Karnataka Private Medical Establishments Act, 2007, to make private hospitals and nursing homes accountable, stating that they are detrimental to the medical profession.
................................ Advertisement ................................
Read also: Karnataka: 50,000 private doctors stay away from work, IMA to continue hunger strike
................................ Advertisement ................................
Chief Minister Siddaramaiah was quoted as requesting a delegation of doctors, who met him at Belagavi, to withdraw their protest, saying the government's intention to bring the amendments to the Act was not to trouble them. Siddaramaiah also told them that there was no need to harbour any fear about the proposed bill and that the government has not drafted it with an intention to trouble the doctors.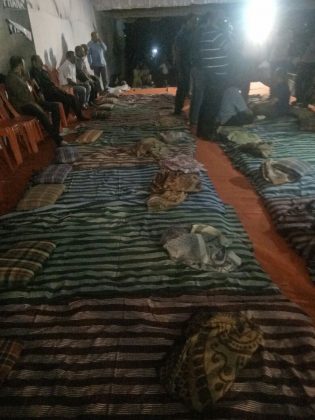 He said that before the bill is tabled, he would have discussions with the health minister and office-bearers of the doctors association, according to officials.
However, this was in sharp contrast to what the Karnataka Health minister Ramesh Kumar said  who stated that he will resign if the proposed Karnataka private medical act is not passed in its entirety.
Hindu reports that making use of the opportunity for reply on a question on alleged deaths due to the doctors' strike, Health Minister Ramesh Kumar made an emotional speech in the Legislative Council on Tuesday and even offered to retire from public life, if poor people thought his stand on amendment to the KPME Bill would bring hardships to them.
Studied at Indraprastha College for Women (Delhi University), completed in year 2014. Currently working with Medical Dialogues, a online Medical news paper dedicated for healthcare Professionals.
3 comment(s) on Karnataka Doctors strike Day 3: Doctors oppose, Health minister supports Bill