First AMRIT pharmacy inaugurated in Meghalaya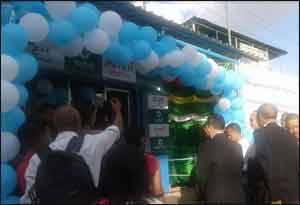 Shillong: Health Minister Roshan Warjri inaugurated the state's first Affordable Medicines and Reliable Implants for Treatment (Amrit) Pharmacy at the state Civil Hospital.
Meghalaya's first AMRIT pharmacy is the country's 85th (rpt) 85th AMRIT pharmacy aimed at providing life-saving drugs at heavily discounted rates for the benefit of the weaker sections of society.
At the inaugural function, Wajri lauded the initiative taken by the Government of India to facilitate the setting up of Amrit pharmacy in the state run hospital where patients from the weaker section of society can afford to buy medicines at a highly subsidized rate.
She said there are cases where patients stopped treatment due to unaffordable costs of medicines expressing hope that this pharmacy will serve its purpose for the people of the state.
Besides cancer and cardio-vascular medicines and implants, the pharmacy will also provide medicines for other diseases as well, she said, adding that Amrit Pharmacy outlets will also be set up at the Ganesh Das Maternal and Child Health Hospital and other government hospitals in the state.
Health and Family Welfare secretary H M Shangpliang informed that the government is committed to provide quality and affordable health care to the people of the state.
He said the government is in the process to link Amrit Pharmacy with the Meghalaya Health Insurance Scheme (MIHS) to ensure that people can get maximum benefit from the pharmacy.
A Government of India-owned HLL Lifecare Ltd (HLL) will establish and run AMRIT pharmacy, which will sell both drugs and implants at a significant discount on market rates, based on authentic prescriptions from doctors.
HLL East India Regional Manager Rupa Chakraborty said the Government of India is committed to reduce the expensive treatment to people by providing quality and affordable medicines.
"Besides medicines for cancer and cardio-vascular diseases, the pharmacy will also will dispense medicines for other diseases as well as per requirement of the hospital," she said.