First Cancer care centre to be at Ambala Cantt: Haryana Health Minister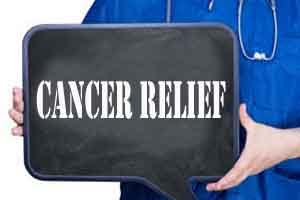 Chandigarh: Haryana Health Minister Anil Vij said today that the first government 'Cancer Care Centre' to be set up at the Civil Hospital in Ambala Cantonment would benefit around 50 lakh people of the nearby areas.
Speaking after laying the foundation stone of this centre at Ambala Cantt, Vij said the construction work will be completed by February 2019.
"The four-storey building would be constructed at a cost of Rs 56 crore by the HLL Enterprise of Union Health Ministry and the agency had started the construction work from today. The centre would have all the facilities for cancer patients, including radiography and surgery," he said.
The minister said the number of cancer patients was rising alarmingly day by day.
Refuting allegations that only Ambala is being developed in terms of health benefits, Vij said all the existing hospitals in other cities of the state are also being renovated.
"More efforts have been made by the present government as compared to the previous government for the improvement of civil hospitals in the state," he said.