Five Country International Delegation meets Health Secretary to discuss eVIN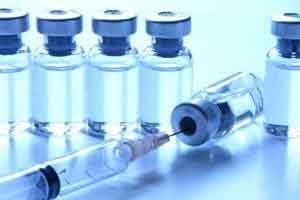 Members of a five-country international delegation called on Health & Family Welfare Secretary C K Mishra here to learn more about the global best practice of eVIN (electronic vaccine intelligence network) project of the Health Ministry and understand how it can be replicated in their own countries.
Representatives from the Philippines, Indonesia, Bangladesh, Nepal and Thailand are on a visit to India to study the project which is using the indigenously developed technology system -- eVIN (Electronic Vaccine Intelligence Network) -- that digitises vaccine stocks and monitors the temperature of the cold chain through a smartphone application. Also present during the meeting were UNDP country director Jaco Cilliers and UNDP Addl. Country Director Dr Rakesh Kumar.
Mr Mishra said his ministry is ready to provide support and collaborate with other countries to strengthen their capacities and scale up their programmes. He also stated that this is a big boost for the Digital India and Make in India initiatives of the Government and sets a benchmark in the field of immunisation.
The delegation members shared experience from their home countries of the immunisation projects, and expressed the shared view that the India visit would enrich them to strengthen their own country programmes.
The innovative eVIN is at present being implemented called across 12 states in India. The technology aims to support the Union Government's Universal Immunisation Programme by providing real-time information on vaccine stocks and flows, and storage temperatures across all cold chain points in these states. The technological innovation is implemented by the United Nations Development Programme (UNDP).