FMRI Gurgaon launches Umang – a Breast Cancer Support Group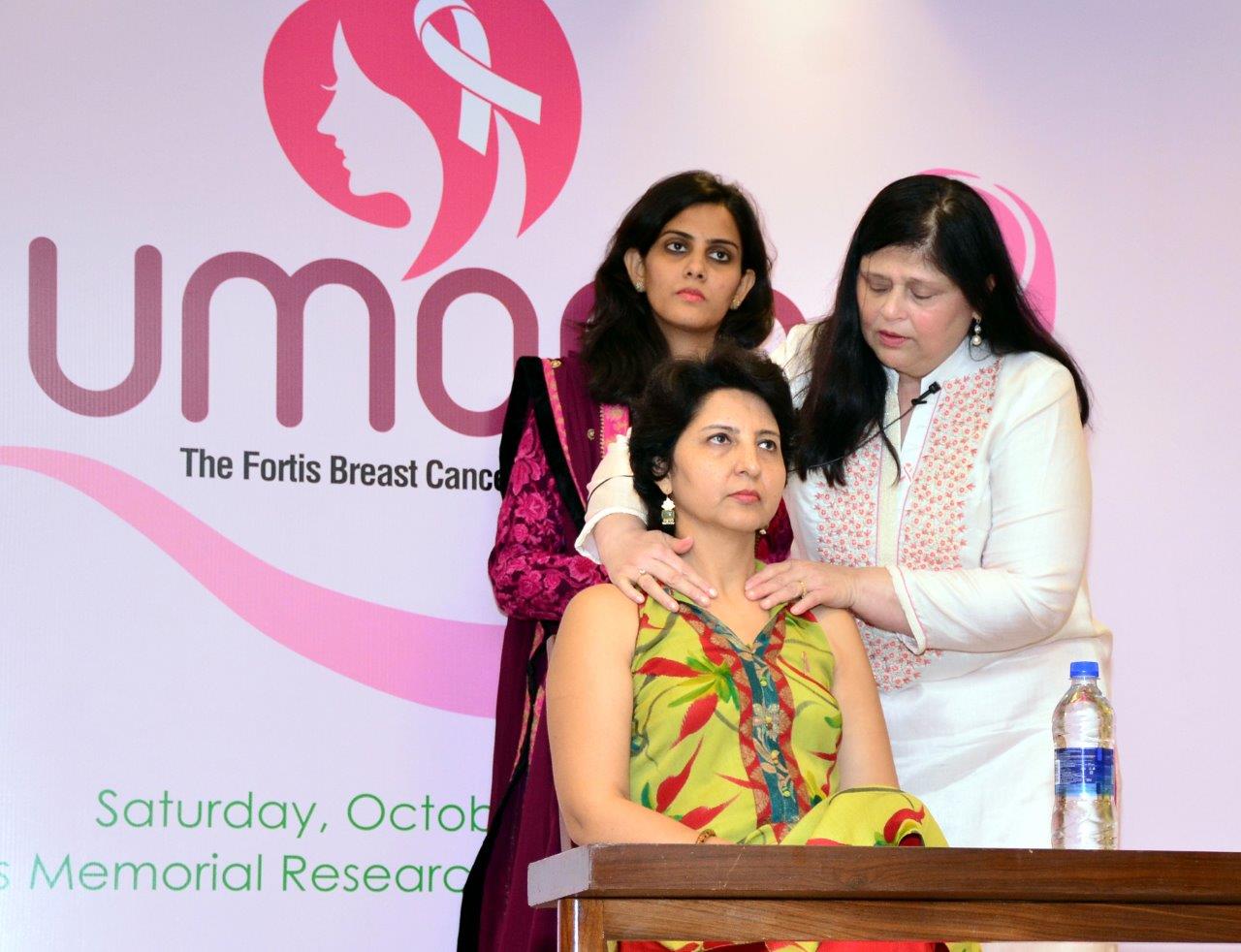 Fortis Memorial Research Institute (FMRI) recently launched its own Breast Cancer Support Group, at the facility. Umang (Joy) - as this support group is called - is aimed at bringing together patients and their caregivers who are currently battling the disease and survivors of breast cancer.

The event launching the support group was flagged off by Mr. Bhavdeep Singh, CEO Fortis Healthcare; Mr. Rajesh Verma, Regional Director; Mr. Jasdeep Singh, FMRI Zonal Director; Dr. Vinod Raina, Director and HOD, Medical Oncology & Haematology at FMRI; Dr. B K Mohanty Director, Radiation Oncology, FMRI and Dr. Vedant Kabra, Director, Surgical Oncology, FMRI along with other dignitaries.

This day-long event was attended by over 50 breast cancer survivors and patients along with their caregivers who would share their experience with others, fighting all odds to come out of this disease.

"We, as a healthcare provider, have treated them medically, boosted them emotionally through their treatment and stay with us. However, by launching such support groups, we take a step forward in keeping their enthusiasms alive and spirits high," said Mr. Jasdeep Singh, FMRI Zonal Director.

The day long event also saw number of sessions including motivational talk & meditation session by Sister BK Shivani from Brahmakumaris, Lymphedema workshop by Mamta Goenka, a breast cancer survivor from Mumbai where she informed attendees about what Lymphedema is and how to tackle this condition.

"In medical terms, lymphoedema, or lymphatic obstruction is a chronic (long-term) condition which is caused by accumulation of excess fluid (lymph) in tissues causing edema (swelling). Several of our patients show up with swelling in their arm (Lymphedema) post breast surgery. This session was conducted by a survivor herself who has been working on it for almost two decades across the country. The session involved discussion about how to prevent & manage the arm swelling, further followed by hands-on training on lymphedema," said Dr. Vedant Kabra, Director, Surgical Oncology, FMRI.

Breast cancer is one of the top most killers among women in urban India. We are seeing a rise in the number of cases in the recent years because of various factors. There has been a paradigm shift in the way we treat cancer with advancement of drugs, surgical procedures and radiation/chemo therapy techniques. Nevertheless, the sooner (in terms of stage of cancer) a patient reaches a facility, the better is the outcome of a treatment.