Focus on diabetes control among pregnant women, youth: Jitendra Singh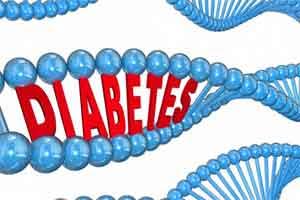 New Delhi : Minister of State (Independent Charge) for Development of North Eastern Region (DoNER) Jitendra Singh said the government should focus on a proper diabetes control and management among pregnant women and youth, as cases among them continued to surge over the last 15 years.
"The focus of the government should be on youth and pregnant women with respect to diabetes control and management. Since mental stress could be one of the important reasons behind diabetes, a holistic management of the disease is required including Ayurveda, Unani, Naturopathy, Yoga and lifestyle management," said Singh
He was speaking at the inauguration of a seminar on prevention and control of diabetes through Ayurveda, organised on the occasion of first-ever National Day for Ayurveda being celebrated in the country.
An Ayurveda Day logo was also released during the occasion.
Minister of State for Ayush Shripad Yesso Naik said: "Ayurveda touches the entire way of life and therefore, we should look towards Ayurveda not only for treatment purposes but also for the promotion of a healthy life."
"There was a demand to declare Dhanwantari Jayanti as Ayurveda Day for a long time, so the government decided to go ahead and do the same," Naik said.
According to Naik, each year, a single disease will be kept as a theme on Natioal Day for Ayurveda, to generate awareness about prevention and control and to promote research through year-long activities.