Former AIIMS doctor decides to jump into politics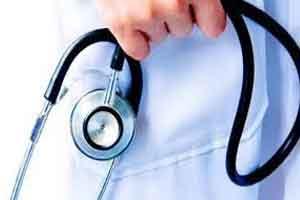 Madhya Pradesh: A former AIIMS doctor has decided to jump into politics with an aim to take up the cause of tribals in Madhya Pradesh, where the Assembly elections are due later this year.
Dr Hiralal Alawa, the founder, and head of Jay Adivasi Yuva Shakti (JAYS), an outfit for tribal youths, is planning to contest 47 seats reserved for Scheduled Tribes (STs), out of the total 230 Assembly seats, in the state's tribal areas.
He claimed that both the ruling BJP and the opposition Congress offered him party membership, but he decided to move ahead independently. Alawa, a tribal hailing from Dhar district in MP, has been taking out yatras across the state.
"A lot of money is released for tribal areas but where is it going? The development has been only on paper. We want real work and development," he said.
However, BJP state unit spokesman Rajnish Agrawal said the tribal areas have been the main focus of his party-led state government. "JAYS is not a challenge. Several JAYS activists are now joining the BJP.
The BJP has a strong base among tribals and the past results have indicated so," he said.
Congress state spokesman Pankaj Chaturvedi also said that JAYS is not a challenge for his party.