Fortis Doctors fined Rs 23.5 lac for hasty surgery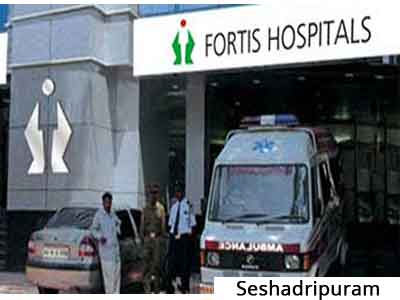 Bengaluru: Two surgeons and one anaesthetist of Fortis Hospital, Seshadripuram, have been directed by the Karnataka State Consumer Disputes Redressal Commission to pay a sum of Rs 23.54 lakh as compensation to the family a patient, who died on February 11, 2010, allegedly due to negligence of the doctors after a surgery at the hospital.

The case is that of one K Vidya Prasad 45, a  principal of Regency Public School, Vidyaranyapura who came to Fortis with complaints of  lower back pain. After a relapse from a previous operation, she came under the care of  Dr PK Raju at the hospital in 2010, who diagnosed her case as a 'intra vertebral disc prolapse', or 'slip disc' and advised surgery . She was operated for the same on February 11, 2010.

While immediately post the surgery, her husband, HNM Prasad was informed that the surgery was successful, and the patient would be shifted to the ward, the patient soon began developing cardiac complications. Since there was no pace-maker facility at the hospital, her conditioned only worsened and she died before she could be shifted to another hospital.

In 2011, the family of the patient lodged a complaint with the Consumer Forum, alleging medical negligence by the doctors who had operated on her. The commission came down strongly on the doctors for not taking due care and precautions in case of a cardiac patient.

The commission held that despite "no cardiac care centre" present at the hospital, the doctors still ventured to conduct a surgery and "acted in haste in conducting surgery, that too when the opinion given with regard to the cardiac risk factor was involved in the case".

Her family have been awarded an amount of  Rs 23.54 lakh as compensation, as calculated by the commission based on the method employed under the Motor Vehicles Act for accident cases.

"On account of untimely death of the victim, the complainants being her husband and children are entitled to be compensated for the same though no amount of money can adequately compensate the loss of a person." said the commission.

Another doctor and a neurosurgeon who were consultants for the surgery were let off as they were not part of the decision-making process reports the Bangalore Mirror.