Fortis Escorts successfully performs Randomized Indian clinical trial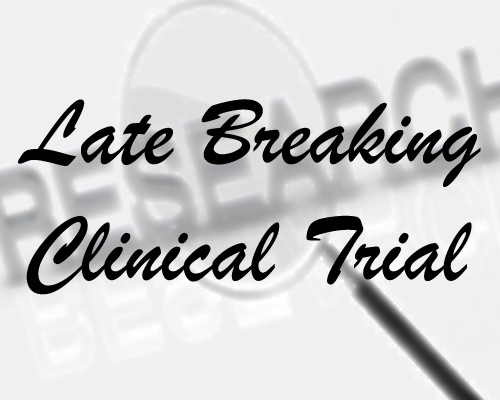 Fortis Escorts Heart Institute proved its mettle in the field of research yet again by performing a  late breaking Clinical Trial in the field of cardiology.
Done under the guidance of Dr Upendra Kaul,  
the study conclusively showed that the everolimus eluting stents are superior to Paclitaxel eluting stents in diabetic patients including those requiring insulin therapies.
This randomized study carried out on
1830
subjects was conducted in 46 Indian hospitals. The research project was conceived and executed by the Academics and Research department of Fortis Escorts Heart Institute, Fortis Healthcare under the leadership of Prof Upendra Kaul
supported by his team
headed by Ms Priyadarshini Arambam, Senior Manager.
The randomized, single blind clinical trial has also placed India and Fortis, firmly on the global map for clinical research. The findings of this research were presented as a 
"late breaking trial"
 at the prestigious
Trans-catheter Cardiovascular Therapeutics
(TCT) by Dr Kaul.
Among the 350 trials conducted globally and submitted to the TCT only 12 exceptional trials got selected. The clinical trial with an acronym 'Tuxedo India' presented by Dr. Kaul was one  of them and showcased the cutting edge research work in India being coordinated and executed by Fortis Escorts Heart Institute, in New Delhi.
The study and its results were covered widely by the 
US medical press, C. Michael Gibson for clinicaltrialresults.org, Dr. Ron Waksman for cardiotube.net and 
www.crtonline.org
 and Kim A. Eagle of American College of Cardiology, NEJM reporters etc.
 In addition the study has also been published on line in the 
New
England Journal of Medicine (NEJM)
 an international journal considered the top medical journal with the highest impact factor.
"India offers a very lucrative environment for clinical trials. It has a large English educated young population including scientists and researchers. India also offers significant cost advantage as compared to developed and other emerging economies, 40- 60% lower than in developed countries and around 10- 20% lower than emerging economies. Indian companies have already proven its capabilities in discovering and developing and are highly capable in research and development particularly in drug discovery. The recently revised guidelines for clinical research in India provide an enlightened framework and make the process more transparent. We as stakeholders need to make sure that there is absolute clarity about the new guidelines, with efficiency in execution so that crucial clinical trials can go on smoothly," 
said Dr Kaul.