Four medical students arrested for ragging at RCSM college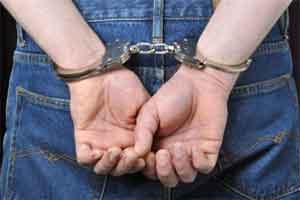 Alleged for ragging a junior in hostel premises, four medical students of the Rajarshi Chhatrapati Shahu Maharaj (RCSM) College in Kohlapur were taken under arrest.

A second year MBBS student of RCSM college has been allegedly beaten up by his seniors. He suffered from a nose injury, and was later admitted to the hospital.

The matter will be further probed by an appointed anti-ragging committee, with a report to be submitted on the incident to the college administration. The college authorities have also called the parents of the concerned students. The dean is the ultimate authority to take the required action against the accused based on the report analysis.

The arrested have been identified as Rupendra Singh Meena, Rahulkumar Meena, Sumitkumar Rai, Rahul Jajoriya, all 22-year-old students from Rajasthan. The third year students were arrested in the case registered under section 325 of the Indian Penal Code and section 4 of The Maharashtra Prohibition of Ragging Act, 1999. They were presented before a local court on Sunday and were remanded in magistrate custody till December 21, as reported by TOI.

Amrut Deshmukh, inspector in-charge of Rajarampuri police station, said, "Initial investigation revealed that four youths were involved in ragging and harassing their junior. We have arrested them under various sections of the anti-ragging law. Appropriate action against them would be taken as per law."

RCMS dean Jaiprakash Ramanand said, "We have called the parents of the students involved in the ragging incident. They will be in Kolhapur within two days and we will take action against the students after discussing the issue with the parents."

The police complaint was initially lodged by the rector of the hostel, as the incident was reported after the victim was heading to the mess of the hotel and beaten up. A meeting of anti-ragging committee to investigate the incident was held to take appropriate action.