Free medical treatment of Rs 80 thousand for elderly in Chhattisgarh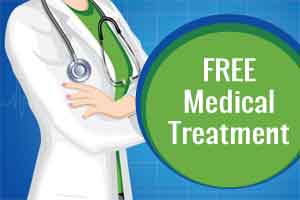 Raipur: The Chhattisgarh government will provide free medical treatment worth Rs 80,000 to senior citizens under a health insurance scheme, Chief Minister Raman Singh announced.
The facility will be provided soon to senior citizens in the state under the Mukhyamantri Swasthya Beema Yojna (MSBY), he said.
Singh made the announcement after dedicating a newly- built hut shed, named 'Bapu Ki Kutiya' and meant for use by senior citizens, at the garden in Collectorate premises here.
"Under MSBY, free medical treatment worth Rs 80,000 will be provided to senior citizens through health smart cards. An order in this regard will be issued soon," he said.
Hailing the initiative of 'Bapu Ki Kutiya', the Chief Minister said it is the duty of the government, the society and the family to take care of health and safety of elderly people.
Under the project, hut sheds will be built at 100 places in the capital for senior citizens. The sheds will have table, chairs, cooler, newspapers, television and radio sets.
Notably, the government has been providing free treatment up to Rs 50,000 per annum to nearly 55.66 lakh families, who have health smart cards, under MSBY since October last year.
Prior to that, free medical treatment worth Rs 30,000 was being provided under the scheme.