Free plastic surgery camp in Aurangabad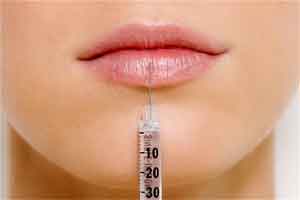 A free
plastic surgery
camp set up in
Aurangabad
has drawn more than 800 visitors for screening on the first day. The camp has been organised to commemorate the memory of late plastic surgeon Sharadkumar Dicksheet, at Lions Eye Hospital, N-1, Cidco.
The practice of setting up the camp was initiated by the Indian-born US plastic surgeon Dicksheet 35 years back. This year it would be the 40
th
edition of this noble initiative. The list of surgeries to be conducted on select patients include, cleft lips, dermabration, scars revision, cleft palate, ptosis, saddled nose, squint and nasal and other facial deformities.
The 5-day camp is being conducted to target 500 surgeries by the end of the camp. Plastic surgeons from New Jersey, USA Raj Lalla and Vijay Moradia have already initiated the required process for the surgery. The team along with a group of local volunteers has reportedly selected nearly 500 patients for surgery at the stage of initial screening itself. The surgeries will now be done daily at the MGM Hospital.
A huge appeal has been made by the camp organisers Rajesh Bharuka, Deepak Agrawal, Kalyan Waghmare and all the office-bearers to approach them, and take advantage of this world class healthcare facility at their doorstep.
The camp was inaugurated early morning on Sunday, at Lions Eye Hospital, N-1, Cidco.
"Before his demise in 2011, Indian-born American plastic surgeon Dicksheet had conducted over 2.5 lakh surgeries around the world. So far 12,00 operations have been performed through this annual camp in Aurangabad," said an organizer, as confirmed by TOI.
A 22-year-old youth from Paithan, who had undergone surgery to correct his eye deformity, visited the camp on Sunday to thank the doctors.
The camp is jointly organised by MGM Research Centre, Aurangabad Chemists and Druggists Association (AC&DA) and Lions Club of Aurangabad Chikalthana. Doctors from MGM will assist the American doctors, provide operation theatres and other equipment while the AC&DA would provide medicines and other required machines during the camp.