Functional Irregularities haunt the ECHS scheme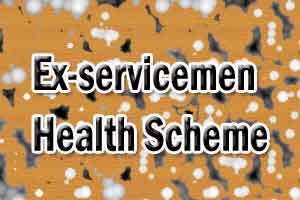 New Delhi: Functional irregularities seemed to have start haunting the Ex-Servicemen Contributory Health Scheme in the country. Started in 2002, The ECHS is a publicly funded medicare scheme for ex-servicemen and pensioners as well as their eligible dependants, through various polyclinics, military hospitals as well as empanelled private hospitals in the country. However, the scheme in now seeing decreasing participation from the private hospitals with the non-payment of their pending bills.
These and many other irregularities in the functioning ECHS Scheme were brought to light by the CAG in its report on the Health Scheme (ECHS) during the year ending March, 2015.
The inconsistencies are primarily related to the poor functioning of empanelled hospitals, budgetary and manpower matters,  issues such as overcharging, anomalies in submission of bills and non-adherence to Memorandum of Agreement by empanelled hospitals, short supply of medicines in Polyclinics, non-disposal of expired medicines, diversion of ECHS funds for service personnel hospitals and shortage of manpower in ECHS Polyclinics etc.
According to information  given by Minister of State for Defence, Rao Inderjit Singh  to Shri Rajeev Chandrasekhar in Rajya Sabha, some empanelled hospitals have stopped providing services mentioning reasons of delayed payments & low CGHS rates of treatment . Moreover, 407 empanelled hospitals have not renewed Memorandum of Agreement (MOA) with ECHS scheme over the time.The  Minister has  highlighted  having  received complaints from Ex-Servicemen about non-admission of patients by hospitals demanding advance payments.
Action such as show cause notice to the concerned hospitals to explain reasons for asking advance payment, direction to refund the advance payment, stoppage of referral to the defaulter hospitals and warning to desist from such action else face dis-empanelled status are some of the counter actions taken by the government in the past, according to the State, Minister of Defence.
In early August last year, The Hindu had reported  'complaints galore' of a similar nature by Ex servicemen about the ECHS scheme."Initially there were seven to eight hospitals in Thrissur, which used to provide treatment for us when referred from ECHS clinics.But now only two hospitals are willing to provide us treatment," had informed, Tony Cherpu, president, ECS Samrakshana Samity.
The ex-servicemen have to pay Rs. 15,000 to Rs. 60,000 depending on their grade to join in the ECHS, while retiring from service; in addition to this they have to pay around Rs. 6,000 every year into the scheme towards medical allowance.
Ex-servicemen had complained to the newspaper that private hospitals refused to receive patients with serious diseases referred by the ECHS clinics. On the other hand ,  private hospitals alleged that they had to get arrears worth crores for the treatment of cases referred from the ECHS clinics. At that point in time when the ex servicemen spoke to this news daily, some of them were also planning to  conduct an agitation to ensure treatment facilities in various hospitals.