Gandhi Hospital conducts shoulder replacement surgery on daily wager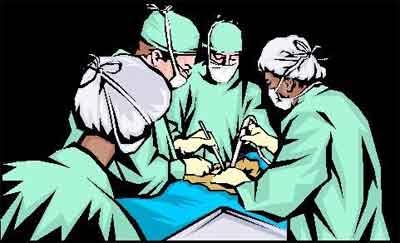 Hyderabad: The orthopaedic unit of state-run Gandhi Hospital said it carried out a shoulder replacement surgery, on a 32-year-old daily wager and claimed it to be a first such shoulder replacement surgery, in any state run government hospital.
Md Sadiq, working in Kalaburagi district in neighbouring Karnataka, had sustained electric shock trauma on January 15 this year, when he was trying to check a over head water tank. He received severe injury to his left arm and shoulder and he fell down on the floor, and he was rushed to a nearby by hospital, who after initial examination referred the case to Gandhi Hospital, a release said.
"Sadiq was admitted in Gandhi Hospital on January 17 and he quickly evaluated by the orthopaedic trauma team and his initial X Ray showed that his shoulder was crushed and the impact of the electric shock was such that, he had a four part fracture and dislocation of the shoulder and this condition was beyond reconstruction," said Dr G Ramesh, Associate Professor of Orthopaedics at Gandhi Hospital.
The doctors concluded that a shoulder hemi arthoplasty (shoulder replacement) will have to be done to save his hand.
"We immediately swung into action and arranged for the prosthesis, after we got the request from the Orthopaedic Unit at Gandhi," said Mujtaba Hasan Askari of Helping Hand Foundation.
The patient was operated by a team of orthopaedic surgeons of Gandhi Hospital on January 28.
This was one of the first of its kind shoulder hemi arthoplasty or shoulder replacement surgery done at any government hospital in the country till date, the doctors claimed.
Sadiq is now discharged and is undergoing physiotherapy to restore back his mobility, it added.