Dietary Guidance for patients with IBD: IOIBD guidelines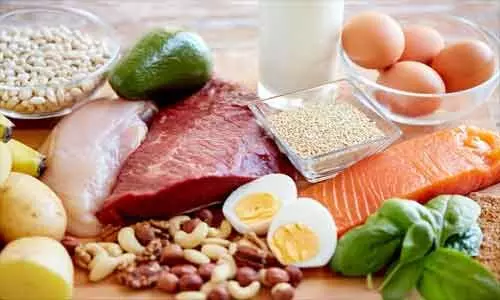 The International Organization for the Study of Inflammatory Bowel Disease (IOIBD) has released a new, much-needed evidence-based guideline for nutrition and diet in inflammatory bowel disease. The role of diet and food can't be understated in IBD. It is an important topic to find what to eat and which food to avoid in patients with inflammatory bowel disease (IBD).In Ulcerative colitis, specific dietary components have also been associated with a flare of the disease. The guidelines have been published in the Journal of Clinical Gastroenterology and Hepatology.
Till now, no medical society has published any guideline on this topic. Now, a working group of the IOIBD has examined the best available evidence and provided expert consensus recommendations.
Key recommendations for patients with ulcerative colitis are -
The consumption of red meat must be reduced.
Reduce consumption of myristic acid (palm oil, coconut oil, dairy fats).
Increase consumption of omega-3 fatty acids but only from marine fish (not from supplements)
The recommendations for the patients with Crohn disease (CD) are-

Increase the number of fruits and vegetables consumed. (However, in symptomatic or significant fibrostricturing CD, restrict insoluble fibre intake.)
Reduce consumption of saturated fats.
The recommendations for both conditions are-

Reduce the intake of emulsifiers and thickeners (e.g., carrageenan) and processed foods containing titanium dioxide and sulfites.
Avoid trans fats. Limit intake of foods containing maltodextrin and artificial sweeteners.
Do not consume unpasteurized dairy products.
Evidence was insufficient to recommend restriction of wheat and gluten or any specific changes in the consumption of complex carbohydrates or refined sugars and fructose.
No consensus was reached on a recommendation regarding pasteurized dairy products.
The patients may be imparted dietary advice but they should have realistic expectations. Recently, a diet low in fermentable carbohydrates (low FODMAP) has been touted as helpful for symptoms of bloating and diarrhoea but is not anti-inflammatory in nature. The specific carbohydrate diet has been around for decades but is difficult to follow and eliminates important nutrients. For now, it seems the best overall dietary advice for patients with IBD is this: Eat a diet comprising all sources of calories (i.e., carbohydrates, fats, and protein) that is freshly prepared without additives or preservatives, and consume it in modest quantities.
For further reference log on to :
Levine A et al. Dietary guidance for patients with inflammatory bowel disease from the international organization for the study of inflammatory bowel disease. Clin Gastroenterol Hepatol 2020 Feb 14; [e-pub]. (https://doi.org/10.1016/j.cgh.2020.01.046)
Source : Clinical Gastroenterology and Hepatology