C difficile infection risk not raised with vonoprazan, when compared to PPIs: Study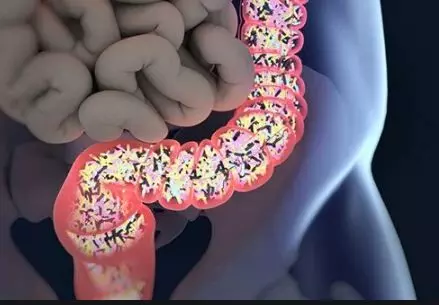 In a recent study, researchers have found a significant positive association between vonoprazan use and Clostridioides difficile infection (CDI) ; however, they concluded that the magnitude of the association was not beyond that in PPI users.
The gastric H+,K+-ATPase is the preferred target for acid suppression. Until recently, the only drugs that effectively inhibited this ATPase were the proton pump inhibitors (PPIs). PPIs are acid-activated prodrugs that require acid protection. A new alternative to PPIs is the pyrrolo-pyridine, vonoprazan (TAK-438), a potassium-competitive acid blocker (PCAB) that does not require acid protection. In contrast to other PCABs, vonoprazan has a long duration of action, resulting in 24 hour control of acid secretion, a high pKa of 9.37 and high affinity.Further,Proton pump inhibitors (PPIs) are associated with the onset of Clostridioides difficile infection (CDI). Although a new potassium-competitive acid blocker, vonoprazan, consistently shows a more potent acid inhibitory effect in comparison to PPIs, the risk of CDI in vonoprazan-treated patients relative to those treated with PPIs is unknown.

In this current retrospective case-control study, using a nationwide hospital-based administrative database in Japan, researchers have investigated the association of the onset of CDI in patients treated with vonoprazan.
This is the first report on any potential adverse effects of vonoprazan and has been published in The American Journal of Gastroenterology.A CDI case was defined as a case in which a patient was diagnosed and treated for CDI. Regarding the study population,for each CDI case, 3 non-CDI patients were extracted as controls. Information on the usage of acid suppressants in the 2 months before the onset of CDI and other confounding factors was collected. Relative associations of gastric acid suppressants with the onset of CDI were estimated.
Data analysis put forth some new facts.
A total of 4,466 CDI cases and 13,220 of non-CDI controls were extracted. A multivariate conditional regression analysis revealed that PPI or vonoprazan use was modestly, but significantly associated with CDI (odds ratio [95% confidence interval]: PPI, 1.3 [1.2–1.4]; vonoprazan, 1.4 [1.2–1.7]).
With PPI users as a reference, vonoprazan did not show a stronger association with CDI (odds ratio [95% confidence interval]: 1.07 [0.91–1.26]).
Previous researches have focused on The specific benefits of vonoprazan compared to other drugs in this class include slow dissociation from the H+K+-ATPase, providing longer duration of action, and lack of the hepatotoxicity, due to absence of the imidazopyridine ring, that has limited the clinical application of other PCABs . Understanding the mechanism of binding of vonoprazan to the H+K+-ATPase provides novel insight into its clinical efficacy and a framework for continued development of improved compounds for treatment of acid-related diseases.
For full article follow the link : doi: 10.14309/ajg.0000000000001309
Primary source: The American Journal of Gastroenterology
Source : The American Journal of Gastroenterology