Endoscopic mucosal resection reduces residual or recurrent adenoma: Study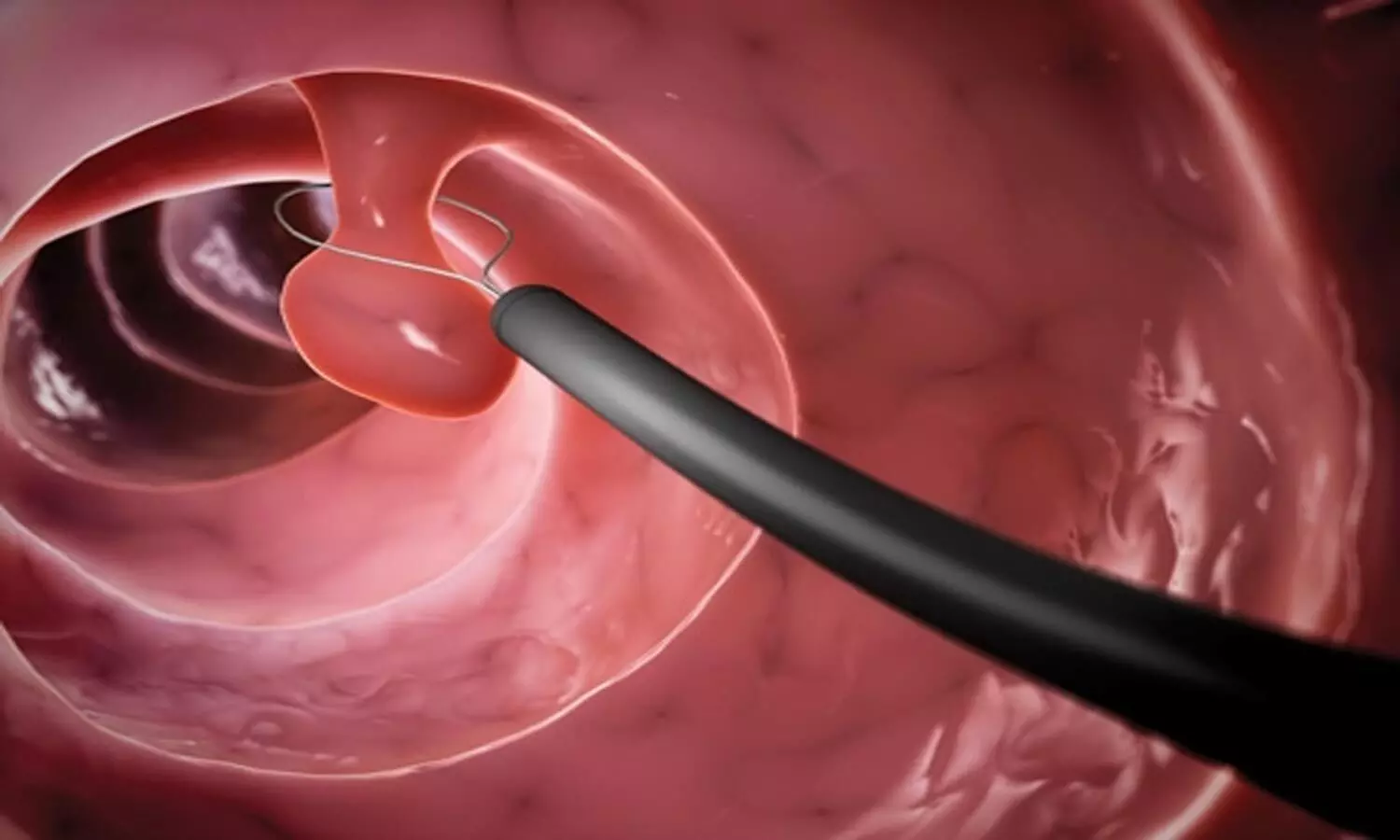 According to recent study findings ,in clinical practice, endoscopic mucosal resection (EMR-T) is a simple, inexpensive and highly effective auxiliary technique that is likely to significantly reduce residual or recurrent adenoma at first surveillance. Researchers confirmed that it should be universally employed for the management of colorectal polyps after EMR. The findings have been published in Gastroenterology.

Endoscopic mucosal resection (EMR) performed via colonoscopy is a comparatively new therapy for advanced mucosal neoplasia of the colon. It was proven to be safe and effective for removal of laterally spreading and sessile adenomas up to 100 mm in size in a large multicentre prospective study.
Large sessile colonic lesions were traditionally managed surgically that remains commonplace.Endoscopic mucosal dissection has been pioneered in the East and is an emerging alternative modality.Thermal ablation of the defect margin after endoscopic mucosal resection (EMR-T) for treating large (≥ 20mm) non-pedunculated colorectal polyps (LNPCPs) has shown efficacy in a randomized trial, with a four-fold reduction, in residual or recurrent adenoma (RRA) at first surveillance colonoscopy (SC1). The clinical effectiveness of this treatment, in the real world, remains unknown.
With this background, researchers sought to evaluate the effectiveness of EMR-T in an international multi-center prospective trial (NCT02957058). The primary endpoint was the frequency of RRA at SC1. Detailed demographic, procedural and outcome data were recorded. Exclusion criteria were LNPCPs involving the ileo-caecal valve, the appendiceal orifice and circumferential LNPCPs.
Data analysis revealed some interesting facts.
Over 51 months (May 2016-August 2020) 1049 LNPCPs in 1049 patients (median size 35mm, IQR 25-45mm; right colon location 53.5%) were enrolled.
Uniform completeness of EMR-T was achieved in 989 LNPCPs (95.4%). 755/803 (94.0%) eligible LNPCPs underwent SC1 (median time to SC1 6 months; IQR 5-7 months).
For LNPCPs that underwent complete EMR-T the frequency of RRA at SC1 was 1.4% (10/707).
For full article follow the link: Gastroenterology 2021 Mar 30;[EPub Ahead of Print], M Sidhu, N Shahidi, S Gupta, L Desomer, S Vosko, W Arnout van Hattem, LF Hourigan, EYT Lee, A Moss, S Raftopoulos, SJ Heitman, SJ Williams, S Zanati, DJ Tate, N Burgess, MJ Bourke
Primary source: Gastroenterology
Source : Gastroenterology