Esophageal functional lumen imaging probe promising in treatment of gastroparesis: Study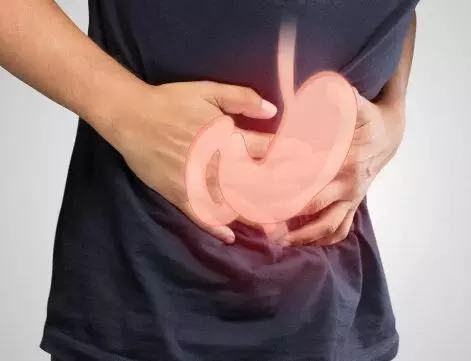 Pyloric dysfunction is increasingly being recognized as an important factor in gastroparesis. Recently, data have emerged demonstrating a link between decreased pyloric distensibility (DI) and gastric emptying, as measured with the functional lumen imaging probe. Esophageal functional lumen imaging probe (EsoFLIP) is based on FLIP-hardware, allowing real-time and dynamic visualization of the pyloric sphincter as well as intratherapeutic monitoring of diameter, CSA and intraballoon pressure.

Pyloric EsoFLIP controlled dilation shows value in the treatment of gastroparesis, both subjectively and objectively, suggests findings from a recently published study in Gastroenterology.
The role of decreased pyloric distensibility in gastroparesis as measured by the EndoFLP has been receiving increasing attention. " This is the first study presenting clinical outcome of a combination of the diagnostic use of EndoFLIP with therapeutic use of EsoFLIP in patients with gastroparesis."the research team has quoted.
In this study, researchers presented clinical outcomes to pyloric dilation with the EsoFLIP in regard to gastric emptying, symptom evolution, and FLIP metrics.
As for the study design, Patients evaluated for gastroparesis (gastric emptying studies of t1/2 ≥180 minutes during 13C-octanoic acid breath test and/or gastric remnants during gastroscopy after a sufficient fasting period) were scheduled for EsoFLIP controlled pyloric dilation. Pre- and postprocedural gastric emptying studies, questionnaires (PAGISYM [including GCSI] and PAGI-QOL) and FLIP metrics were documented. Dilation was conducted according to a self-developed algorithm.
Data analysis revealed some new facts.
Forty-six patients were analyzed (72% female, median age 39 years [range: 18-88]). Etiologies of gastroparesis was diabetic in 10 (22%), idiopathic in 33 (72%), and postoperative in 3 (6%) patients. Postprocedural gastric emptying time decreased from a median of 211 minutes to 179 minutes (p=0.001).
In accordance, pyloric distensibility, PAGI-SYM, PAGI-QOL and GCSI values improved significantly.
After a median follow-up of 3.9 months, 57% of all treated patients with returned questionnaires reported improved symptoms.
"Pyloric EsoFLIP-dilation for gastroparesis appears feasible, well-tolerated and, acknowledging the limitations discussed in our paper, effective using both objective and subjective outcome markers. With its potential of individualized treatment regimes, good handling and larger dilation diameter to conventional TTS balloons, EsoFLIP constitutes a very interesting alternative to existing interventional modalities. Long-term follow-up to assess efficacy as well as sham-controlled studies and comparison to other pylorus-directed treatment strategies are warranted. Last, patient selection is likely the cornerstone for the success of this technique, however good it is."the team concluded.
For full article follow the link: 10.1016/j.gie.2021.03.022
Primary source: Gastroenterology
Source : Gastroenterology