Helicobactor pylori eradication therapy reduces risk of symptomatic GERD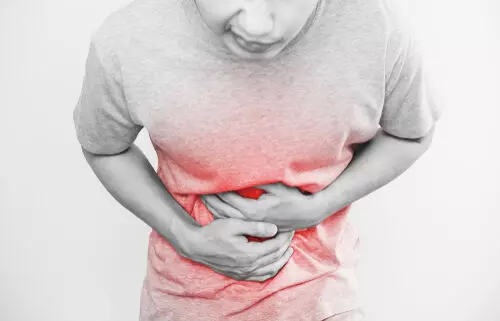 According to a recent study, the risk of symptomatic gastroesophageal reflux disease (GERD) development following effective H. pylori eradication is minimal over long-term follow-up and is readily managed with vonoprazan treatment. This study was conducted by Satoshi Shinozaki and team and the findings of this work was published in Scandinavian Journal of Gastroenterology.
The successful eradication of Helicobacter pylori (H. pylori) increases the risk of erosive esophagitis by normalizing stomach acid output. Based on long-term follow-up, the goal of this study is to determine predictors and timing for the emergence of symptomatic GERD following successful H. pylori eradication.
For this research Between April 2014 and October 2020, 330 individuals with H. pylori infections who were treated with a typical triple-drug regimen were recruited and their records were examined retrospectively. Symptomatic GERD was defined as the need for proton pump inhibitor or vonoprazan treatment to address symptoms.
The main findings of this study are as follow:
1. The average follow-up length was 2.8 years, and 41 (12%) of the patients developed symptomatic GERD throughout the research period.
2. At 6 months, 1 year, and 2 years after eradication, the overall rates of GERD-symptom free patients were 97%, 93%, and 89%, respectively.
3. Using a Cox proportional hazards regression model, we looked for determinants of the development of symptomatic GERD.
4. Being a current smoker, experiencing functional dyspepsia, a hiatal hernia, and severe gastric atrophy were revealed as significant predicted variables in multivariate analysis.
5. The Izumo scale GERD domain score was considerably lower one month following vonoprazan therapy, which is consistent with successful treatment of symptomatic GERD.
In conclusion, following long-term follow-up, the rate of developing symptomatic GERD needing PPI/[vonoprazan] medication after H. pylori eradication success is minimal and readily treated with [vonoprazan] therapy. Patients who are current smokers, have functional dyspepsia, a hiatal hernia, or significant gastric atrophy, on the other hand, should be closely monitored following eradication. Given the trade-off between the advantages of eradication therapy and the risk of GERD, clinicians should not be hesitant to treat H. pylori infections.
Reference:

Shinozaki S, Osawa H, Hayashi Y, Miura Y, Yano T, Lefor AK, Yamamoto H. Predictors and timing for the development of symptomatic gastroesophageal reflux disease after successful Helicobactor pylori eradication therapy. Scand J Gastroenterol. 2021 Sep 21:1-6. doi:10.1080/00365521.2021.1975310. Epub ahead of print. PMID: 34547219.
Source : Scandinavian Journal of Gastroenterology