PPI exposure worsens clinical outcomes , increases mortality in COVID-19 patients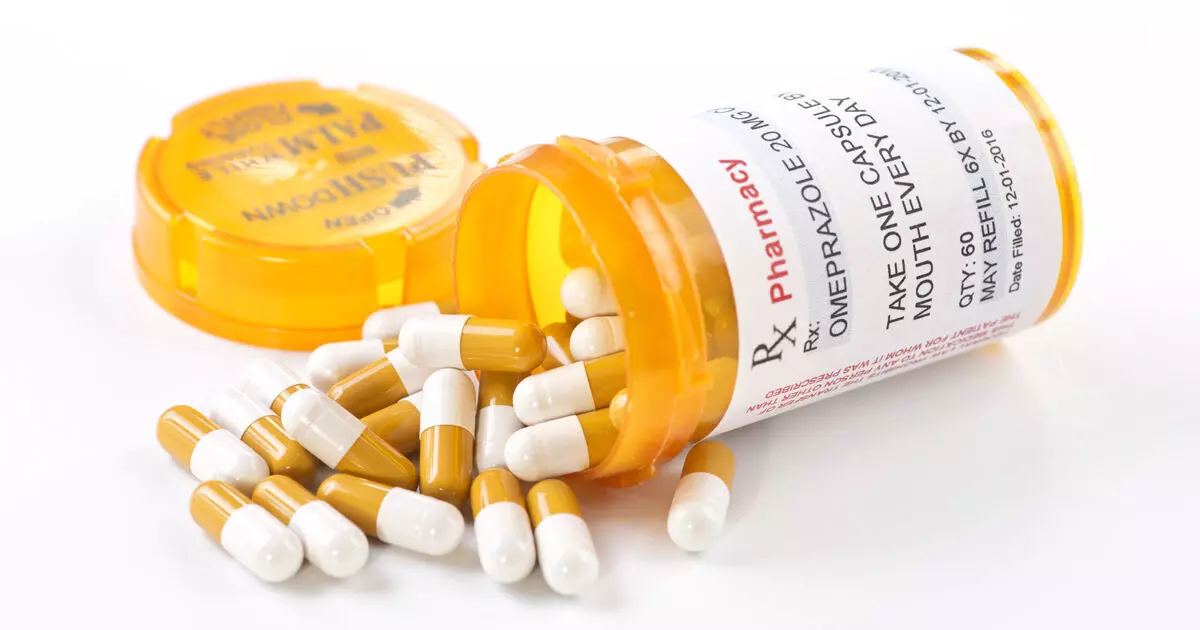 A recent study published in the European Journal of Gastroenterology and Hepatology suggests prehospitalization Proton Pump Inhibitor (PPI) exposure is independently associated with worse clinical outcomes, including mortality in COVID-19 patients.
Common proton pump inhibitors used for gastritis or gastric ulcer include pantoprazole,Omeprazole, Lansoprazole, Rabeprazole and esomeprazole.
Emerging evidence suggests that COVID-19 can also present with gastrointestinal (GI) symptoms, including nausea, vomiting, dysgeusia, diarrhea, and abdominal pain. The angiotensin-converting enzyme 2 (ACE2) has been identified as the receptor for SARS CoV-2, which is highly expressed throughout the GI system. Gastric acid suppression by PPI including pantoprazole, Omeprazole, Lansoprazole, Rabeprazole, esomeprazole might allow SARS-CoV-2 entry into the enterocytes and replication, leading to increased GI symptoms causing colitis and enteritis which could predispose the patients to severe COVID-19. However, the precise relationship between proton pump inhibitors (PPIs) exposure and COVID-19 is unclear. For this purpose, the researchers studied the association between pre-hospitalization PPI exposure and clinical outcomes among hospitalized COVID-19 patients.
It was a retrospective cohort study on 295 patients with COVID-19 in a tertiary care academic medical centre in Brooklyn, New York, from March 1 to April 25, 2020. They were divided into two groups based on PPI-exposure before admission: COVID-19 patients on PPI (PPI-group) and not on PPI (no-PPI-group) among which 15.6% of hospitalized COVID-19 patients were on PPIs at home. Researchers determined all-cause mortality and ARDS (Acute Respiratory Distress Syndrome) as a primary outcome. They also performed a subgroup analysis to examine the heterogeneity of PPI effects on mortality outcomes.
The researchers found an increase in mortality rate in PPI-group (34.8%) when compared with the non-PPI-group (16.2%). They reported that the odds of mortality remained significantly higher in PPI-group [odds ratio (OR) 2.3] even after adjusting for potential factors in multivariate analysis. They observed the odds of ARDS was also higher in PPI-group vs. non-PPI-group (OR 2.3). They also noted PPI exposure was associated with an increased odds of mortality in most subgroups of patients.

The authors said, "the effect of PPI exposure on mortality was observed in patients age <60 years without cardiac risk factors (diabetes, hypertension, dyslipidemia, coronary artery disease) and low Charlson's comorbidity index, suggesting that PPI exposure was independently associated with higher mortality".

The authors concluded, "Our results are similar to past studies, showing that patients on PPIs are at higher risk of all-cause mortality. These results persisted even after adjusting for cardiac comorbidities, suggesting that PPI-exposure is an independent risk factor for mortality in this population". They further added, "our findings are vital and provide a roadmap for future prospective studies to evaluate the effect of PPI use and outcomes in COVID-19".

For further information:
https://journals.lww.com/eurojgh/Abstract/9000/Pre_hospitalization_proton_pump_inhibitor_use_and.97360.aspx
Article Source :
 European Journal of Gastroenterology and Hepatology