Preserving bowel continuity, gold standard of bowel injury treatment: Study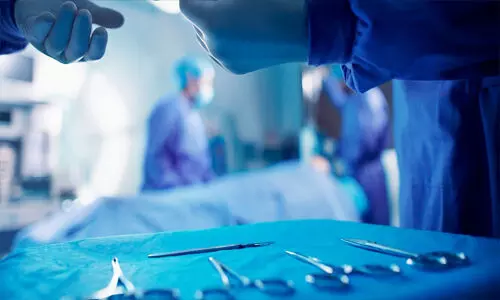 France: Primary repair of intestinal injuries should be the preferred approach in trauma patients, independent of the site of the damage (small bowel or colon). Stoma formation is a significant contributor to postoperative morbidity, which should be balanced against the danger of an intestinal suture or anastomosis, according to research published in the journal BMC Surgery on 8th September 2021.
The treatment of severe bowel injuries is difficult. Although anastomotic or suture leak is still a concern, maintaining intestinal integrity is becoming the preferred technique. The purpose of this research which was conducted by Camille Tantardini and the team was to assess the consequences of such an approach.
Between 2007 and 2017, all patients included received surgery for intestinal traumatic injuries at a high-volume trauma hospital. The postoperative course for abdominal problems, morbidity, and death was examined. The overall severity of the trauma was assessed in two ways: hemodynamic status at the time of admission (patients with a systolic blood pressure less than 90 mmHg or on vasopressors were considered unstable), and severity scores such as the Injury Severity Score (ISS) and the New Injury Severity Score (NISS).
In this study, the factors that most impacted the surgeon's choice were fecal contamination and the transfusion of at least 6 RBC units during the first 24 hours. Finally, for small bowel injuries, the percentage of primary repair or anastomosis was 87 percent, and for colon injuries, the rate was 81 percent. Fistulas were seen in just 2.2 percent of patients, with no leakage following colon damage repair.
In conclusion, when treating intestinal trauma, regardless of the site of injury, bowel continuity should be preserved as much as feasible. Anastomoses and sutures are generally safe, with a fistula rate of 2.2 percent. Stoma formation is a significant contributor to postoperative morbidity, and it should be balanced against the potential risk of anastomosis leaking.
Reference:
Tantardini, C., Godiris-Petit, G., Noullet, S. et al. Management of the injured bowel: preserving bowel continuity as a gold standard. BMC Surg 21, 339 (2021). https://doi.org/10.1186/s12893-021-01332-x
Source : BMC Surgery