Taste and smell abnormalities along with psychological changes associated with IBS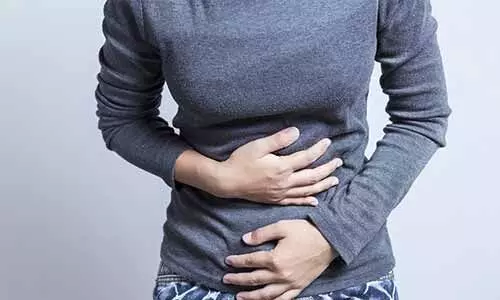 USA: Patients suffering from functional constipation (FC) and irritable bowel syndrome (IBS) frequently experience psychological problems as well as diminished food satisfaction. Several patients also report alterations in their senses of smell and taste, although these are frequently dismissed clinically.
Researchers discovered that alterations in taste and smell were prevalent among FC and IBS patients in this investigation. The change in taste of patients is connected to their LGSRS, and these patients were more likely to suffer from anxiety and sadness, both of which were found to be substantially correlated with LGSRS.,

This study was conducted by Jie Liu with the objective of determining if individuals with FC or IBS have taste/smell problems or psychological abnormalities and whether these are connected to the severity of lower gastrointestinal symptoms. The findings of this study were published in the journal Gastroenterology Research and Practice on 20th September 2021.
A total of 337 individuals, comprising FC, IBS, and healthy controls, were recruited. All participants filled out questionnaires assessing taste and smell (taste and smell survey (TSS)), Lower Gastrointestinal Symptoms Rating Scale (LGSRS), Hamilton anxiety scale (HAMA), and Hamilton depression scale (HAMA) (HAMD). TSS collected data on the nature of taste and scent changes (TSCs) and their influence on the quality of life. The LGSRS scale was used to measure the severity of lower gastrointestinal symptoms, while the HAMA and HAMD scales were utilized to examine the psychological state. This research protocol was submitted to the Chinese Clinical Trial Registry.
This study found that taste and smell abnormalities were prevalent in people with FC and IBS. Notably, taste anomalies were shown to be strongly linked to the severity of lower gastrointestinal symptoms. A breakdown of individual taste complaints revealed that the majority of patients reported that their gustatory capabilities were reduced while consuming salty, sweet, and sour foods, but stronger when tasting bitter foods. Notably, the HAMD score was strongly associated with all individuals' smell and taste scores in the research.
In conclusion, awareness of the high incidence of taste/smell anomalies and the resulting psychological changes in patients with FC and IBS may also aid in understanding the severity of their lower gastrointestinal symptoms. More high-quality data is thus required to guide future clinical practise.

Reference:
Liu, J., Lv, C., Wu, D., Wang, Y., Sun, C., Cheng, C., & Yu, Y. (2021). Subjective Taste and Smell Changes in Conjunction with Anxiety and Depression Are Associated with Symptoms in Patients with Functional Constipation and Irritable Bowel Syndrome. Gastroenterology Research and Practice, 2021, 1–9. https://doi.org/10.1155/2021/5491188
Source : Gastroenterology Research and Practice