Tenapanor shows promise in Irritable bowel syndrome in phase 3 trials: claims study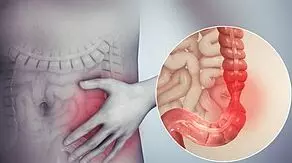 Irritable bowel syndrome (IBS) is a chronic symptom-based disorder characterized by abdominal pain and altered bowel movements . Symptoms of IBS can cause considerable morbidity, impair quality of life, and impact work productivity . The financial burden of IBS is comparable with other common chronic diseases of similar prevalence, including asthma, migraine, and congestive heart failure.

Tenapanor is a first-in-class, minimally absorbed, small-molecule inhibitor of the gastrointestinal sodium/hydrogen exchanger isoform 3.

In a recent phase 3 trial recently published in The American Journal of Gastroenterology, researchers assessed the efficacy and safety of tenapanor 50 mg b.i.d. for the treatment of patients with constipation-predominant irritable bowel syndrome.
This multicenter, phase 3, randomized, double-blind, placebo-controlled study enrolled patients from 92 sites in the United States between November 2015 and March 2017 (last patient randomized on December 1, 2016). After a 2-week screening period, eligible patients were randomly assigned to receive tenapanor hydrochloride (hereafter referred to as tenapanor) 50 mg b.i.d. or placebo b.i.d. for 12 weeks. Patients were instructed to take 1 tablet immediately before breakfast or the first meal of the day and another tablet immediately before dinner.
Data revealed the following facts.
Of the 629 randomized patients with IBS-C, 606 (96.3%) were included in the intention-to-treat analysis set (tenapanor: n = 307; placebo: n = 299) and 533 (84.7%) completed the 12-week treatment period.
In the intention-to-treat analysis set (mean age 45 years, 81.4% women), a significantly greater proportion of patients treated with tenapanor met the primary endpoint than patients treated with placebo (27.0% vs 18.7%, P = 0.020).
Abdominal symptoms and global symptoms of IBS also improved with tenapanor (P < 0.05 vs placebo).
Diarrhea was the most commonly reported adverse event, resulting in study drug discontinuation in 6.5% and 0.7% of patients receiving tenapanor and placebo, respectively, during the 12-week treatment period.
Observing the results, the team concluded that," In conclusion, tenapanor, with its unique mechanism of action, positive impact on key symptoms and satisfaction measures, and acceptable safety profile, could offer an exciting new treatment option for patients with IBS-C."
For full article follow the link: Chey, W. D., Lembo, A. J., & Rosenbaum, D. P. (2020). Efficacy of Tenapanor in Treating Patients With Irritable Bowel Syndrome With Constipation: A 12-Week, Placebo-Controlled Phase 3 Trial (T3MPO-1). The American journal of gastroenterology, 115(2), 281–293. https://doi.org/10.14309/ajg.0000000000000516
Primary source: The American Journal of Gastroenterology
Source : The American Journal of Gastroenterology