Topical budesonide reduces esophageal stricture after endoscopic mucosal resection: Study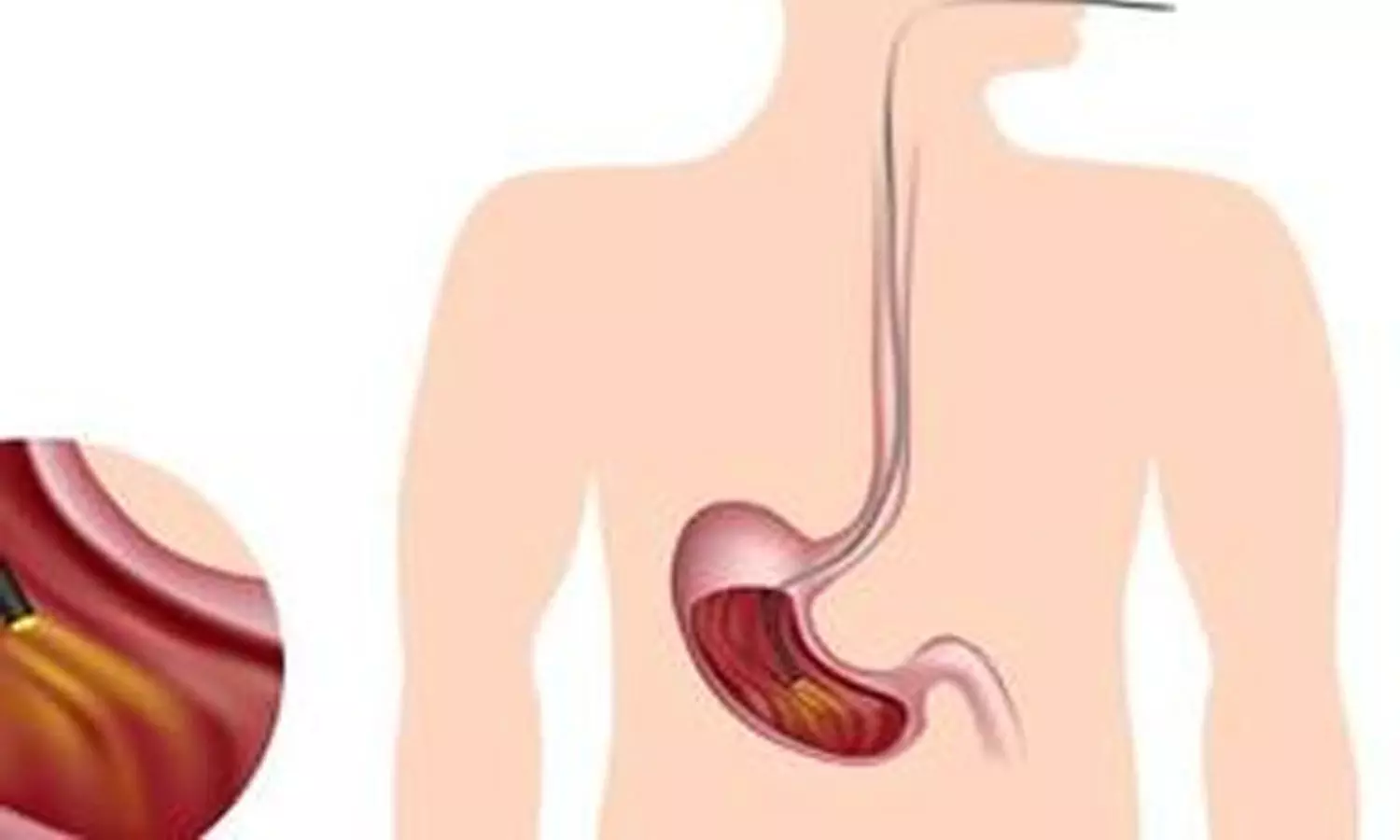 According to recent research, investigators have found that topical budesonide might be associated with a reduction of esophageal stricture after endoscopic mucosal resection or endoscopic submucosal dissection.

The study is published in the Journal of Gastrointestinal Endoscopy.

Endoscopic mucosal resection (EMR) and endoscopic submucosal dissection (ESD) are treatment modalities for Barrett's esophagus containing high-grade dysplasia or early cancer. Injectional corticosteroid therapy decreases the risk of procedure-related esophageal stricture (ES) formation.
Therefore, Michael J Bartel and associates from the Division of Gastroenterology and Hepatology, Mayo Clinic, Philadelphia, Pennsylvania carried out the present study to assess the efficacy of topical budesonide on the rate of ES formation after EMR or ESD.
The authors prospectively included patients from 3 tertiary endoscopy centers who received 3 mg budesonide orally twice a day for 8 weeks after esophageal EMR or ESD of 50% or more of the esophageal circumference. These patients were matched (1:3 ratio) with a retrospective, consecutive patient cohort who underwent EMR or ESD of 50% or more esophageal circumference without concomitant corticosteroid therapy. The primary endpoint was the presence of ES at a 12-week follow-up. Twenty-five patients (budesonide) were matched with 75 patients (no budesonide). Most underwent EMR for Barrett's esophagus with biopsy-proven high-grade dysplasia or suspected T1a cancer.
The following results were highlighted-
a. Although most baseline characteristics did not differ significantly, patients in the budesonide cohort tended to have a higher proportion of circumferential EMR.
b. The proportion of patients with ES was not significantly lower in the budesonide cohort (16% vs 28%).
c. In logistic regression analysis, budesonide remained associated with lower incidence of ES (P = .023); however, when controlling baseline characteristics with a propensity score-weighted logistic regression model, there was no significant effect on ES formation (P = .176).
Hence, the authors concluded that "topical budesonide might be associated with a reduction of ES after EMR or ESD; however, further studies are needed to verify the results."
Source : Journal of Gastrointestinal Endoscopy