Zinc deficiency may aggravate irritable bowel syndrome symptoms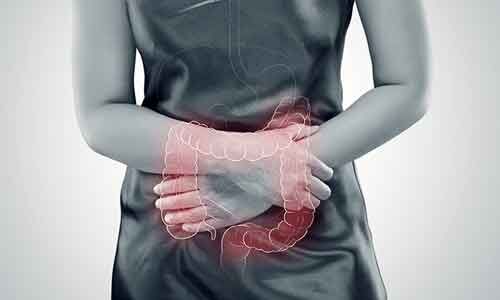 USA: Individuals with irritable bowel syndrome (IBS) should be screened for zinc deficiency, a recent study has suggested. According to the study, zinc deficiency may perpetuate the underlying pathophysiology of IBS and may contribute to the associated psychiatric conditions through zinc's role in the immune system, "brain-gut" axis, and gastrointestinal barrier integrity. So, Zinc supplementation may be a potential therapy both to mitigate underlying pathology as well as improve IBS symptoms.
The study was presented at the ACG Annual Scientific Meeting, held October 25 to 30, 2019, in San Antonio, Texas, by Isabel Hujoel, Mayo Clinic, Rochester, MN.
Irritable bowel syndrome is a functional gastrointestinal disorder. It is characterized by a mixture of symptoms including abdominal pain, bloating and diarrhea caused due to abnormal muscular movement of the bowel. It is the most prevalent functional gastrointestinal disorder observed in the general population worldwide, affecting 12% of the population. Diet is thought to play a significant role in IBS, and there is an increasing focus on the therapeutic benefit of supplementation and diet.
This study was conducted to compare aims to compare the dietary composition and serologic markers of nutritional status in those with and without IBS to determine potential targets for therapeutic supplementation.
For the purpose, all 17 national surveys between 1959 and 2019 were screened. And, only one, the Second National Health and Nutrition Examination Survey (NHANES II) (1976-1980) provided comprehensive data on IBS. The researchers performed a cross-sectional analysis of serology and dietary composition of 12,295 individuals, aged 18 to 74 in NHANES II. The dietary composition was drawn from dietary recall questionnaires, and the diagnosis of IBS was based on self-reporting.
Key findings of the study include:

Individuals with IBS had significantly higher copper-zinc ratios (1.70 versus 1.55) and were more likely to have ratios above 1.8 (odds ratio 1.79), suggestive of an underlying zinc deficiency.
This deficiency may be due to their avoidance of milk, which was the largest source of dietary zinc in the study population.
While they were significantly more likely to report dietary avoidances, they had no other serologic evidence of nutritional deficiencies.
Dietary recall showed that they consumed significantly more daily calories, were more likely to take vitamin supplements and that their macro and micronutrient intake was not significantly different.
"Our findings should be confirmed in future studies, and the association of copper-zinc ratios with symptom severity, and the response of symptoms to supplementation could be investigated," concluded the authors.
The study, "Nutritional Deficiencies in Irritable Bowel Syndrome: A North American Population-Based Study," was presented at the ACG Annual Scientific Meeting, held October 25 to 30, 2019, in San Antonio, Texas.
Source : ACG Annual Scientific Meeting