Ghaziabad: Ayurvedic practitioner found murdered at her clinic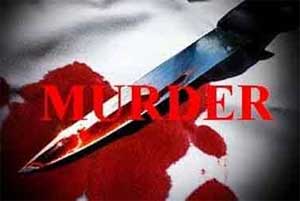 Ghaziabad: A 48-year-old ayurvedic doctor, Sarla Nath, was found lying in a pool of blood under the table at her clinic based at Indirapuram. The murdered body of the practitioner was discovered by her husband and her daughter who went to the clinic when she did not reach home.
The deceased
doctor
was originally from Guwahati but was settled in Indrapuram for the last two years with her family where she opened her clinic- Family health care at Makanpur. Her family comprised of her husband who is a chef at a Delhi-based hotel and three daughters
The family came to know about the incident on Friday night when Sarla did not reach home around 1 am. The husband and a daughter Payal rushed to her clinic without any further delay. On reaching the clinic they found the body was lying on the floor having multiple stabs wounds in her neck and stomach.
Her Husband narrated the entire incident as reported by
TOI
, "I returned from work around 10 pm. My wife hadn't come back home from the clinic and I asked my daughters about her. Payal told me she had last spoken to her mother around 6.30pm. Sarla would often come home late and I did not sense anything amiss. I went to sleep," he stated.
"Payal and I went to the clinic and found her scooter parked outside. The tubelight and fan inside the clinic were switched on. We couldn't find her initially. After some time, we found her body under the table," Sanju further added.
Upon getting information, police reached the spot and examined the body. After completing legal formalities, police sent the body for autopsy. Prima facie it seems that she was killed by knife or scissors as there were several slit marks on the body. The police are monitoring CCTV footage for the further investigation, the police informed.
According to the city SP Shlok Kumar, "An FIR of murder has been registered against unidentified persons. Efforts are underway to trace the minor girl and her relatives mentioned by Sarla's daughter,"  he informed
TOI
.
The family suspected the involvement of a16-year old minor girl who visited her clinic for abortion accompanied by her mother.
The daughter informed TOI that "I suspect they might have had a hand in the murder. The 16-year-old girl and her mother had visited the clinic on October 9 and 10 and demanded that my mother abort the child. But my mother had categorically told them she wouldn't do that," she stated.