Ghaziabad: Woman sustains burn injury due to hot water bottle on Chest, Blames hospital for negligence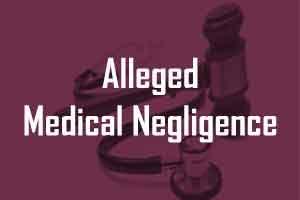 Ghaziabad:  A woman sustained burn injuries on her breasts due to alleged negligence of doctors of a private hospital in Indirapuram here, police said today.
Around 13 days after his wife was discharged from the hospital, her husband lodged a complaint, they said.
 The woman was admitted to the hospital for delivery on August 15 and she gave birth to a child on August 17, Ghaziabad Senior Superintendent of Police Vaibhav Krishna said.
After delivery, a hot water bottle was kept on her breasts to keep her warm, he said, adding as she was under anaesthesia she could not sense the burning sensation initially and only after two hours she felt it.
The woman had suffered burn injury due to the hot water bottle, he said.
Her family alleged that due to burn wounds she could not breastfeed her child, the SSP said.
Probes into the matter have been initiated by police and chief medical officer, he said.