Give NPA, Ban private practice: IGIMS Director to Bihar Government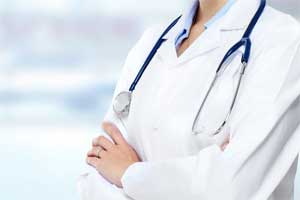 Patna: The Indira Gandhi Institute of Medical Sciences (IGIMS) director has recently suggested the state government to bring a ban on the private practice by the government doctors and give them a non-practicing allowance (NPA) in lieu of private practice.
The NPA is a special kind of allowance paid to the medical professionals at the posts of Medical and Veterinary Services. It is given to the doctors employed by the central government and few state governments. It is a percentage based allowance and under the seventh pay commission, the
NPA
is paid at the rate of 20 percent of the basic payment.
In a conversation with Medical Dialogues, the State Secretary of IMA Bihar, Dr Brajnandan Kumar explained that the doctors working under central institutes like AIIMS and IGIMS in Bihar have norms in par with the AIIMS New Delhi that works autonomously under the Ministry of Health and Family Welfare, therefore, they are given the NPA.
"Apart from the doctors working under these autonomously run institutes in Bihar, other government doctors under the state have the choice to get into private practice after their duty hours," he explained
Read Also: Rural Medical Services in PHCs: Medical Officers Quitting posts due to Unpaid Salaries
In connection to the private practice being done in the state, the director of the IGIMS Patna, in his address during a seminar at the institute suggested "full autonomy to medical institutions" to improve healthcare facility and patient care, reports the
HT
.
He mentioned that the doctors in the state be given NPA and should be available for the patient round the clock, as in AIIMS like body.
The autonomy would enhance the quality of the institutions as the appointment of Directors and the faculty members would be done through all-India competitions, he added.
Bihar's Principal secretary, health, Sanjay Kumar, had informed that the government was actively considering autonomy for five of its premier health facilities on the pattern of IGIMS, quotes the HT.
The five institutes chosen to be given autonomy include-


The multi-specialty Patna Medical College Hospital (PMCH)


The Indira Gandhi Institute of Cardiology (IGIC), a superspecialty centre for cardiology


Rajendra Nagar Government Hospital, a superspecialty centre for eyecare


Lok Nayak Jaiprakash Narayan Hospital, a superspecialty centre for orthopaedics;


The New Gardiner Road Hospital, a superspecialty centre for endocrinology and nephrology.