Give Rs 25 lakh compensation,House, Permanent Job to woman who got with HIV after blood transfusion : HC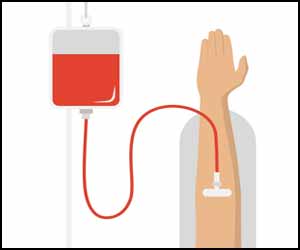 Madurai, The Madurai Bench of the Madras High Court on Friday directed the Tamil Nadu government to disburse a compensation of Rs 25 lakh, a house and a permanent job to a woman, who contracted HIV after transfusion of contaminated blood obtained from the Government Hospital Blood Bank at Sattur in Virudhunagar district last year.
A division bench comprising Justices N.Kirubakaran and S.S.Sundar passed the order while hearing a batch of petitions seeking proper relief to the affected woman and to ensure safe blood transfusions in all the Government and Private Hospitals across the State.The Judges also directed the State to provide free medical treatment and medicines to the woman.
The Court ordered the Tamil Nadu government to constitute an expert committee for evolving a foolproof mechanism to collect, test and preserve blood units to prevent recurrence of transfusion of contaminated blood in private and government hospitals in future.
Also read:-
Human touch is Code of Conduct for Hospitals: Delhi Consumer forum directing Apollo to pay Rs 10 Lakh compensation
The State government must ensure proper monitoring of blood banks, antiretroviral therapy (ART) centres, clinics and testing centres, besides ensuring that these centres maintain proper records and have availability of equipment, kits and other consumables, the Judges said.
It may be recalled that the 24-year-old woman, who was then eight-months pregnant contracted AIDS after the blood transfusion during December last year – in what it was termed as a gross medical negligence by the government hospital authorities, violating the National Aids Control Organisation (NACO) guidelines and those of blood transfusion norms.
Tamil Nadu government terminated the services of three employees of Sivakasi Government Hospital for negligence of duty.
The woman later delivered a baby in January this year which fortunately was not affected by HIV.
A 19-year-old youth had donated his blood to the Sivakasi Government Hospital Blood Bank on November 30 last 'unknowingly' that he was an AIDS patient.
Also read:- Homeopathy Practitioners have no Authority to Administer Allopathic Medicines: NCDRC while slapping Rs 10 lakh compensation
Soon after knowing that he is infected with HIV, the youth went to the government hospital blood bank at Sivakasi to inform the authorities about the disease and his blood donation. But by then, his contaminated blood was transfused to the woman to treat anaemia.
Dejected over that he was an AIDS patient, the youth committed suicide by consuming rat poison on December 30.