GMCH Chandigarh Resident Doctor absolved of Sexual Harassment charges alleged by Juniors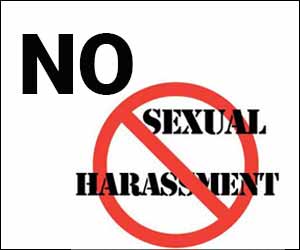 Chandigarh: A sexual harassment angle has been ruled out from the case against the senior resident attached to Government Medical College and Hospital, Sector 32 Chandigarh (GMCH Chandigarh), who had been arrested by the police based on the complaint by 3 junior resident doctors.
This was decided by the two internal committees of the institute which were investigating the case against the doctor. However, the medico will remain suspended till further orders.
Medical Dialogues had reported about the entire case wherein the police had registered a case under sections 354-A (punishment for Sexual harassment) and 354-B (assault or use of criminal force to woman with intent to disrobe) of IPC against the senior resident for allegedly harassing three women doctors at the hospital Emergency in an inebriated state.
The junior doctors practising at the institute had levelled allegations of sexual harassment against the doctor after he, in a drunken state, allegedly misbehaved with them. They alleged that the doctor came to the medicine OPD under the influence of liquor and started misbehaving and obstructed them from discharging their duties on December 6. They alleged the accused used abusive language at a time when other staff were present. It was further alleged by the medicos that the senior allegedly dragged one of them by holding her arms from the Medicine ICU to its doctors' duty room. Later, the accused threw a bowl on to a wall which hit the complainants.
The women doctors brought the matter to the knowledge of Hospital authorities, including the Director-Principal Dr BS Chavan, head of the medicine department and medical superintendent of GMCH. The doctor had appeared before the inquiry committee, headed by the forensic medicine department's head, following which the police were informed, and he was nabbed. The doctor had rendered an apology before the inquiry committee afterwards.
Read Also: Senior Resident at GMCH Chandigarh arrested for allegedly harassing 3 juniors in a drunken state
Now, after the two internal committees probing the case of sexual harassment and misconduct by the accused doctor have found that the case of sexual harassment could not be made against him, reports
HT
Certain sources told the daily that the internal complaints committee and a fact-finding committee headed by professor-rank doctors have ruled out that the case comes under the purview of sexual harassment. However, it was immediately not known whether the case of misbehaviour with two female colleagues has been maintained in the report.
Meanwhile, the UT administration has accepted the recommendation of the GMCH Chandigarh regarding the suspension of the doctor.
"Even though the accused doctor is deemed suspended since he has been in the police custody for more than 48 hours, the hospital administration required permission from the higher-ups in the UT administration for issuing formal orders for suspension," said a senior GMCH official, requesting anonymity.