Goa hospital ties up with Karnataka's KLE for cancer OPD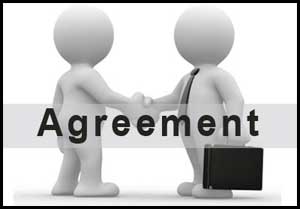 Panaji: The Goa Medical College and Hospital has entered into an agreement with Karnataka's KLE Hospitals under which the latter will operate an outpatient department for oncology here, state Health Minister Vishwajit Rane said today.
"We have signed a Memorandum of Understanding with KLE to run this OPD at the GMCH. Those who require further treatment can be transported to KLE's hospital at Belagavi which is just one and a half hours away from Panaji," the minister said.
He added that the KLE's facility at Belagavi would have a separate counter for patients from Goa since the hospital is empanelled under Goa government's Deen Dayal Swasthya Seva Yojana.
Rane said that the current arrangement would continue till the Regional Cancer Centre, being set up at the GMCH, is ready.
Speaking about the Regional Cancer Centre, Rane said that the project was taking shape thanks to the Union government, which is providing financial assistance, and the state's chief minister (Manohar Parrikar) taking steps for its early completion.
"We have set up a committee for the Regional Cancer Centre building which is expected to cost Rs 20 crore," he said.