Golden cards of 12.31 lakh beneficiaries made under Ayushman Bharat in Haryana: Health Minister Vij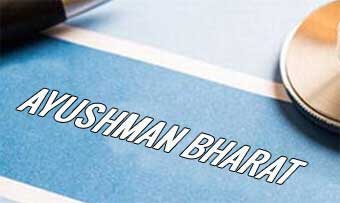 Chandigarh: Haryana Health Minister Anil Vij said that as many as golden cards of 12.31 lakh beneficiaries have been made in the state, under Ayushman Bharat Yojana and 37,885 patients have availed benefit of this scheme so far.
Responding to a question raised during the Vidhan Sabha Session, Mr Vij said that under this scheme, the central government is providing free medical facilities up to Rs five lakhs to any eligible family. For this, the people availing benefit of the scheme need not make any payment or premium, but this facility is absolutely free for eligible people.
Also read:- India to have 40,000 PHCs under Ayushman Bharat by this year: Dr Harsh Vardhan
He said that Haryana has bagged the first position in the country in terms of successful implementation of this scheme and the central government has also encouraged other states to follow Haryana. This scheme has been implemented on the basis of the survey of the year 2011 and for this, as soon as a new survey would be conducted by the central government, Haryana would implement it.
Also read:- Centre invites Delhi Govt to join Ayushman Bharat health scheme
He said that the cases of some forged Golden Cards and other corrupt practices had surfaced, and FIR has been filed by the government. Apart from this, strict action would be taken if any other case comes out.