................................ Advertisement ................................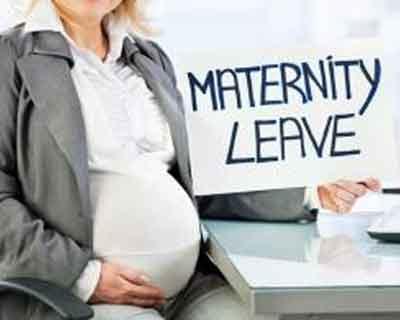 Chennai: The Madras High Court has held that government doctors who availed maternity leave while serving in hilly or rural areas would be entitled for incentive marks awarded to in-service candidates in post-graduate admission.
A division bench comprising justices Huluvadi G Ramesh and M Dhandapani gave the order on the matter referred to it after a single judge differed with the order of another judge on entitlements of candidates who had availed maternity leave.
The petitioners, a group of in-service doctors, challenged a clause in the prospectus for admission to the Post Graduate degree/diploma courses which excluded the period of maternity and earned leave from the period of "continuous service" for awarding incentive marks.
Petitioners submitted that when they were eligible to avail maternity leave and entitled to all maternity benefits and that the leave period will be counted as service for the purpose of pursuing post graduate courses, the same yardstick should be applied for granting incentive marks too.
The state government had contended that though maternity leave was a fundamental right guaranteed to women, incentive marks which was not a fundamental right should not be granted to those who had availed leave while serving in rural/hilly areas.
................................ Advertisement ................................
The bench in its recent order said the intention of the government to award incentive marks to in-service candidates for services rendered in remote/hilly areas taking note of the difficulty they would undergo in such areas was a noble one.
It also said government's intention to grant maternity leave and other benefits in order to protect the interest of women and the foetus should not be lightly ignored.
"When the intention is to give benefits to the women, the same intention should not take away the consequential benefits given to the in-service women candidates by way of incentive marks," it ruled.
However, it said the incentive marks shall be calculated for the period of maternity leave on the basis of performance during their actual service.
Earlier, passing orders on a batch of petitions, Justice N Kirubakaran had last year said maternity leave should be treated as service period and in-service doctors were eligible for incentive marks.
However, in a similar case, Justice S Vaidyanathan, who agreed with Justice Kirubakaran on treating maternity leave as service period, has said it will not give them a right to get incentive marks and referred the matter to a division bench.
Dealing with another issue raised by petitioners' counsel regarding earned leave, the bench noted their submission that government doctors were entitled to ten days of earned leave annually and said it was an ordinary right and cannot be equated with fundamental right.
Thus, except casual leave, other leave, namely earned leave cannot be taken as a matter of right and can be granted by the Head of the Department depending upon the reason assigned such as contingency or bereavement.
"Therefore, we hold that the grant of permission for availing Earned Leave has to be exercised only by the Head of the Department," the bench added.
Meghna A Singhania is the founder and Editor-in-Chief at Medical Dialogues. An Economics graduate from Delhi University and a post graduate from London School of Economics and Political Science, her key research interest lies in health economics, and policy making in health and medical sector in the country.
She can be contacted at meghna@medicaldialogues.in.
Contact no. 011-43720751
................................ Advertisement ................................
0 comment(s) on Good News: Court allows incentive marks for in-service Pregnant PG medical candidates