Victory for Medical Profession: Karnataka Govt to reconsider controversial KPME Bill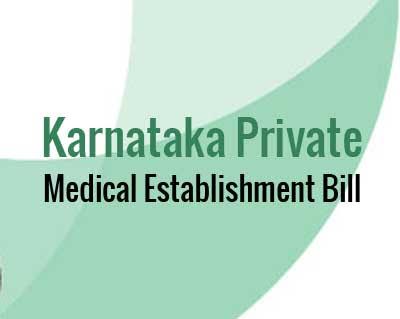 Bangalore: In what may be considered a victory for the private medical practitioners and hospital/nursing home owners in the state of Karnataka, the Legislative Assembly which was in the process of passing the Karnataka Private Medical Establishments (Amendment) Bill 2017 has now instead referred it to a joint house committee to come up with recommendations
It is reported that a joint committee of the Karnataka legislature will review the Karnataka Private Medical Establishments (Amendment) Bill 2017 to come up with a detailed report on the Bill in five weeks.
This comes after a detailed debate on the proposed Bill took place in the legislative assembly on Tuesday. The state health minister was seen vehemently defending the bill, stating that the bill is to regulate hospital establishment and not doctors and is to protect the interest of the poor people in the state.
It is reported that many features of the controversial KPME bill, has seen a staunch opposition from the medical fraternity. The bill empowers the government to fix rates for procedures in private hospitals, set up grievance redressal cells, prohibit any additional charges and any advance payment in case of an emergency. Moreover, if the private medical establishments collect more charges than that fixed by the state government, the government can impose a penalty of not less than Rs 25,000 which may extend to Rs 5 lakh and imprisonment not less than six months which may be extended to three years.
Read Also: 
Govt to Fix Rates of Private Hospitals in Karnataka, Tables bill
Last week, thousands of medical practitioners and hospital owner, had organised a mass rally to show their opposition towards the proposed recommendations of the bill, calling it draconian and arbitrary. The doctors had also threatened mass shut down, if the government decided to go with the said bill in its current form. They had also shown opposition to the government hospitals being kept out of the purview of the bill
Read Also: 
Hospitals shut, Doctors on Street against Karnataka Private Establishment Bill