Government in talks with manufacturers to lower prices of stents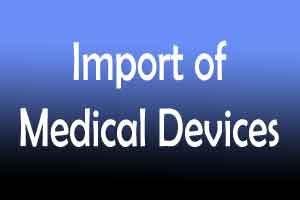 New Delhi: The government is discussing the issue of "voluntary" reduction of price of stents with leading manufacturers, Lok Sabha was informed.

"As informed by Department of Pharmaceuticals, the government has taken up the issue with leading manufacturer of stents to reduce the prices voluntarily.

"As an outcome one manufacturer has reduced the prices of coronary stents by 10 per cent. Further, a few other manufacturers have informed that there has been substantive reduction in prices of coronary stents manufactured by them," Health Minister J P Nadda said in a written reply in Lok Sabha.

He said globally diseases of heart valve constitute a major cause of cardiovascular morbidity and mortality with rheumatic heart disease being the dominant Valvular Heart Disease (VHD) in developing countries, including India.

Nadda said according to Indian Council of Medical Research (ICMR), around 15-20 per cent of total patients in hospitals with heart disease suffer from VHD.

He said a position paper published by Federation of Indian Chambers of Commerce and Industry (FICCI) in 2014-15 has stated that Indian medical device industry is primarily import driven with imports contributing close to 75 per cent of the market.

"Medical electronics and hospital equipments and surgical instruments form more than 50 per cent of sale with 87 per cent being imported as per the document on 'Recommendations of Task Force on the Medical Devices sector in India - 2015'," Nadda said.

He said as per information given by Drug Controller General of India, the Drugs and Cosmetics Act and Rules do not mandate that maximum retail price (MRP) should be indicated on the label.