Government responds to status of India regarding Neonatal Tetanus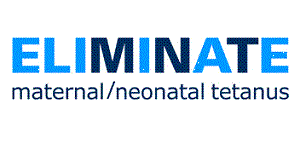 Following are the excepts from the government press release regarding the Neonatal Tetanus incident and its impact on the status of the country on MNTE

A section of the media has reported regarding a case of neonatal tetanus at PGI, Chandigarh. The present reported case does not change the country status of Maternal and Neonatal Tetanus Elimination (MNTE).

Maternal and Neonatal Tetanus Elimination (MNTE) is defined as less than 1 case of neonatal tetanus per 1,000 live births in all districts or equivalent administrative units of a country per year.The global definition provided by WHO/UNICEF/UNFPA explains that there exists a background rate of the disease which is so low that itis not a public health concern.India was validated for Maternal and Neonatal Tetanus Elimination in May 2015.

Tetanus occurs when a bacterium, Clostridium tetani, enters the body through an open wound or puncture. A newborn can be infected with tetanus due to unhygienic birthing practices, such as cutting the umbilical cord with unsterile instruments or treating it with contaminated dressings. The bacteria spores are ubiquitous – they live in the soil, in animal dung, and in faeces – and tetanus can affect anybody.The spores of tetanus are very hardy and are able to survive in the environment in extremes of temperatures for a long period. Hence, it is possible to eliminate but not eradicate tetanus, including neonatal tetanus. However, with clean deliveriesand clean cord practices, vaccination with tetanus toxoid to children & pregnant mothers, and good surveillance for neonatal tetanus, the disease can be eliminated. Once eliminated the status needs to be maintained by continuing the provision of tetanus toxoid to pregnant women, clean delivery and clean cord practices and good surveillance.

In the present case of neonatal tetanus reported at PGI, Chandigarh, it is clearly evident that unhygienic practices were followed at the time of delivery.

The tetanus spores are very hardy,therefore, the tetanus disease may re-emerge after a long gap. Therefore, to sustain the achievements made by Government of India and to ensure that MNTE is maintained, various steps have been built in for system strengthening in the areas of routine immunization and promotion of institutional deliveries, e.g. the most recent 'Mission Indradhanush' helps to ensure that children and pregnant women are reached with vaccines. The 'National Rural Health Mission' promoted institutional deliveries with a focus on the poor- 'JananiSurakshaYojana' encourages women to give birth in a health facility and covers pregnant women with Tetanus toxoid during antenatal care visits. 'JananiShishuSurakshaKaryakram' provides free and cashless entitlements to pregnant women and sick newborns.