Government seeks to provide 50 essential drugs at reduced rates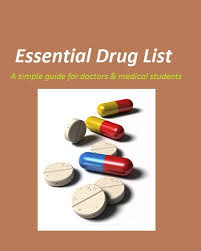 Mulling over the proposal to increase drug security and affordability of essential drugs, the government is also seeking solution to revive the PSU's in the pharma sector

The government is internally considering making the 50 essential drugs cheaper, and hence launching affordable medicines to treat cough, viral, flu, typhoid, diabetes, hypertension, HIV AIDS and even cancer. These drugs will be made available to a large section of population, who seek cure and quality at an affordable healthcare cost.

As of now, the government keeps a tab on the prices of essential medicines which are included in the National List of Essential Medicines (NLEM). The Minister of Chemicals and Fertilisers, Ananth Kumar, is also reported to have told PTI that there is also need to bring medical devices under the list of NLEM to keep a check on their prices, to make the whole healthcare infrastructure more accessible and affordable for the common man.

The minister also emphasized that for the sake of health security there is need to renergise and revive the sick pharma PSUs and said that the government is working on it.

Meanwhile, as per Drug Price Control Order (DPCO), 2013, NPPA fixes ceiling prices of the medicines under NLEM and no person is authorised to sell them at a price exceeding the price notified by NPPA (as reported by PTI).