Govt doctor dies of heart attack after being humiliated by official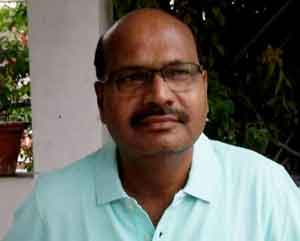 Allahabad: In an unfortunate case being reported from Uttar Pradesh, an additional chief medical officer (ACMO) died from a heart attack soon after being humiliated by senior government officials publically.
As per recent Media reports, ACMO Ashok Kumar Chowrasia, was transferred to Pratapgarh from Allahabad 15 days back. He became the victim of the unfortunate incident that took place on the inauguration day of Mission Indradhanush, recently.
 Describing the case, the Provincial Medical Services (PMS) alleged that the Chief Medical Officer (CMO) Dr Rajkumar Naiyyar and District Magistrate Shambhu Kumar humiliated and insulted Dr Chowrasia in front of everyone due to which he became depressed. Soon after this,  he suffered a heart attack and was admitted to a private hospital in Allahabad where he died at night.
IANS reports that Provincial Medical Services (PMS) Federation has demanded action against the CMO of Pratapgarh and the District Magistrate alleging that they are responsible for the death of the medical practitioner.
Showing anger on Dr Chowrasia's death, the Uttar Pradesh doctors launched an agitation and threatened to disrupt the outpatient department (OPD) services in the failure of required strict action. Federation Secretary Sunil Yadav said the agitation will be intensified if the state government did not act against the DM and the CMO.
 It is reported that the local police officials trying to investigate the acutal cause of his death requested the family  to handover the body for the post-mortem but deceased's family denied.
Meanwhile, DM Pratapgarh Shambhu Kumar denied his involvement in the case and told News18, "Dr Ashok Kumar was the nodal officer of the Indradhanush programme. There was a discussion about the program with him in the meeting but there was no such thing as scolding. He was already diabetic. There is no connection with the discussion we had in the meeting and his heart attack."