Govt intervenes to sort NEIGRIHMS Cardiology faculty, Administration STANDOFF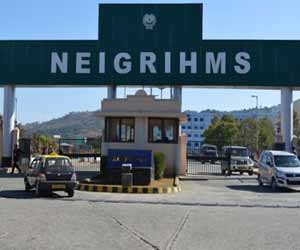 NEIGRIHMS authority clarified that the service of the Head of Department, Cardiology of the medical institute has been shut down due to the latter's alleged non-cooperation with the administration 
Shillong: Meghalaya government has decided to intervene to resolve the crisis in the super speciality North Eastern Indira Gandhi Regional Institute of Health and Medical Sciences (NEIGRIHMS) in the wake of the stand-off between the faculty of Cardiology department and the administration.
Health and Family Welfare Minister, Alexander Hek said the state government have directed the governing council of NEIGRIHMS to meet to resolve the differences at the earliest as it has affected the patients. "The patients should not suffer in view of this stand-off," he said.
Read Also: Governor gives cheque of Rs 3.5 lakh for surgery of boy
On Wednesday, NEIGRIHMS authority clarified that the service of the Head of Department, Cardiology of the medical institute has been shut down due to the latter's alleged non-cooperation with the administration in regard to make treatment of poor cardiology patients affordable.