Govt medicare units to offer free diagnostic tests from 2016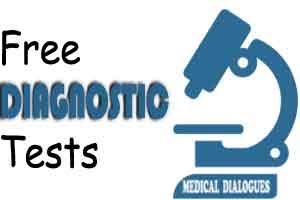 The public healthcare service across India will start offering free diagnostic tests service, starting 2016. In a special request made by the health ministry to respective states health officials, the ministry has written to provide essential services free of cost to patients visiting the public healthcare institutions.
The bouquet of diagnostic services under the scheme will include blood and urine tests for chronic diseases like diabetes, for tropical diseases like malaria and dengue, HIV tests, as well as essential imaging and radiology services like X-ray , CT scan and ultrasound.
As confirmed by
TOI
, "It may not be possible for some states to make available all the services at once. We have asked them to at least start providing some of these services and then advanced services can be added in phases," a senior official said.
In a separate report by TOI, it has been confirmed that the state government in Telangana had earlier taken two local health initiatives-one of them is free diagnostics services and free drugs. These two schemes will be targeted for implementation in a phased manner across primary, secondary and tertiary care hospitals. The schemes will be funded under the National Health Mission. An initial corpus of Rs 22.29 crore has been ordered to be sanctioned by the state government for the purpose.
Such a provision will works towards achieving the objective of strengthening government healthcare services and also reduce out of pocket expenditure to poor and lower middle class patients visiting government hospitals.
Also reported on similar lines on a local development in Andhra Pradesh by
Hindu
, the state government has also identified private service providers to extend all those diagnostic tests that are not available at the government District and Area Hospitals free of cost to patients from January 1.
Of 72 diagnostic services to be extended to patients coming to District/Area Hospitals, 19 tests were being provided by hospitals themselves. But from January 1, remaining 53 tests starting from blood, lipid profile to clinical pathology, microbiology also will be extended to patients on the hospital premises itself, according to Ms. Poonam Malakondaiah, Principal Secretary, Medical and Health.
All the mandatory diagnostic services will also be provided in all the 192 community health centres by January 15 and 1,075 primary health centres by January 31.