Govt mulling over having a National AYUSH Council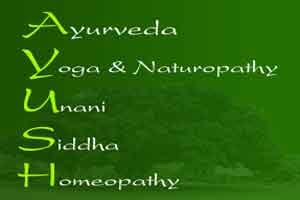 New Delhi : The government is mulling over a proposal to have a National AYUSH Council, on the lines of Medical Council of India, to establish and maintain the standard of education of traditional medicine as well as recognise the qualification and register AYUSH practitioners in the country.
"We have received a proposal. The final decision will be taken at a higher level," said Dr Manoj Nesri, Adviser (Ayurveda) in the AYUSH Ministry.
The ministry is currently preparing a white paper on the matter, which once whetted by MoS AYUSH, Shripad Yesso Naik, it will be sent to NITI Aayog, he added.
As the proposal is still in its nascent stage, senior officials are debating whether there should be an independent National AYUSH Council or whether it should be part of the National Medical Commission, mooted by NITI Aayog as a replacement for Medical Council of India.
"When there is one national health policy let us have one regulatory body as well, which can have different boards for different medical systems," a senior ministry official said.
He also cited the example of China, where there is one medical body for both traditional Chinese medicine as well as allopathic medicine.
If this happens, officials said, AYUSH practitioners will be recognised at par with allopathic medical practitioners and have greater acceptability.
The National Medical Commission Bill in its current form only covers allopathic medicine as it defines "medicine" as "all branches of allopathic medicine such as surgery, paediatrics and obstetrics and gynecology but does not extend to Indian systems of medicine such as homeopathy or to veterinary medicine, veterinary surgery and dentistry."