Govt spends Rs 10 Crore in making 1 Doctor: Yogi Adityanath justifies 2 year Bond Service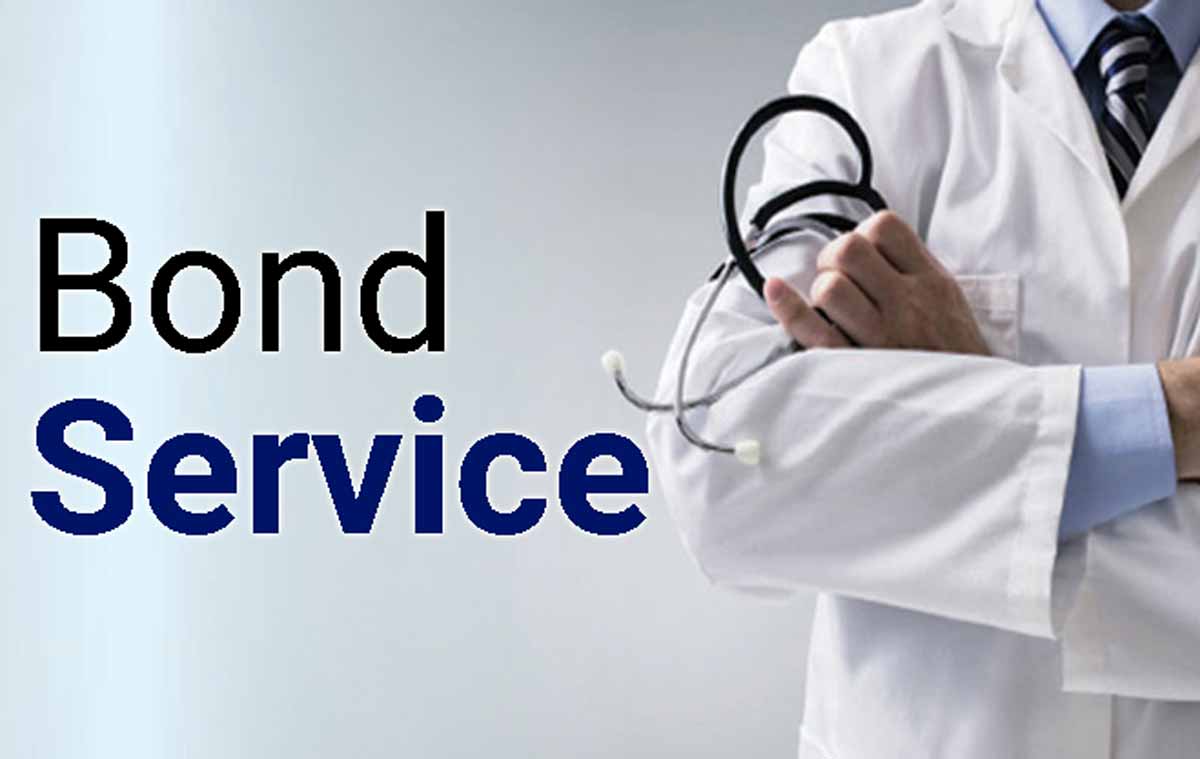 Lucknow: Pointing out that the Uttar Pradesh government spends over Rs 10 crore in producing 1 doctor, State Chief Minister Yogi Adityanath recently advocated for the bond service, while announcing that every MBBS medico graduating from Government Medical Colleges (GMCs) will have to mandatorily work for 2 years in rural areas; unless they go for higher studies.
He further stated that doctors who have completed PG medical courses (MD and MS) from GMCs would also have to provide one year rural service. All these students will have to sign bonds undertaking to serve in remote areas after acquiring MBBS and PG medical degrees.
This has been done to fulfill the shortage of doctors in rural areas. Pertinently, the state is grappling with acute shortage of doctors and the government has taken several measures to overcome it over the last few years.
Read Also: How much do you actually spend on teaching MBBS, PG Medical students: Doctor asks Govt, AIIMS
According to the National Health Profile, 2018, released by the Central Bureau of Health Intelligence of the Directorate General of Health Services (DGHS) under the Health Ministry, the doctor to patient ratio in Uttar Pradesh is 1:19,962
Hence, in one such move, the government has imposed the compulsory bond service as many doctors deputed to village do not attend, implied the minister highlighting that the government invests Rs 10 crore to produce a doctor and it gets much less service in return which is apparently the reason for the inadequate health services in rural areas in UP.
Read Also: Compulsory Bond Service for PG, SS Doctors: Major SC judgment upholds Bond service, calls for uniformity
"The government invests Rs 10 crore to produce a doctor. Students will have to sign bonds undertaking to serve in remote areas after attaining degrees," Adityanath said at a HT press conference in Agra.
 "Those who did MD and MS will also work for one year in rural areas and no one will be allowed to influence the government for internship," the Chief Minister had declared at a function to mark the first anniversary of the Ayushman Bharat Diwas.
Read Also: Benefits for Doctors for Serving in Rural Areas: MOS Health informs Parliament
Last year, the Yogi government had imposed a hefty clause on bond service where skipping rural service would cost medicos up to Rs 1 crore.
For MBBS students, the bond value was stipulated to be Rs 10 lakh, for PG candidates Rs 40 lakh and for those completing superspeciality courses Rs 1 crore.
Mentioning the work done by the State government in the medical sector, the Chief Minister said only 12 medical colleges were set up between 1947 and 2012. The government is building 15 new medical colleges across the State, out of which seven colleges have already been opened.
The UP government was working to boost the number of colleges in the state.
"Till 2016, there were only 16 medical colleges. Now, 15 new medical colleges are coming up," he added.
Read Also: 15 new medical colleges under construction in UP, Centre permission awaited for 14 more: UP CM