Govt to fix quantum of GMCH fees for non Goan patients in week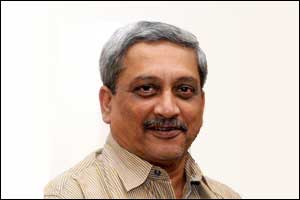 Panaji: The Goa government would finalize within a week the exact amount it will charge from non-Goans for access to facilities at the state-run Goa Medical College and Hospital.
The Manohar Parrikar-led government had announced earlier this month that they will charge a nominal fee from non-Goan patients who approach the Goa Medical College and Hospital (GMCH) for treatment while locals can continue avail the facilities free of cost
The priority would also be given to the local patients in the GMCH, located on the outskirts of Panaji.
State Health Minister Vishwajit Rane told reporters that a committee of high-ranking officials which was constituted to advice the state government on the quantum of treatment charges for non-Goans. The panel, headed by state Joint Health Secretary Sunil Masukar, is yet to submit their report.
"The committee is expected to submit its report within a week and a final call on the fees will be taken only after that," the minister said.
He said the fees for non-Goan patients would vary as per treatment, diagnosis, blood tests, beds and other aspects.
Justifying their decision to charge non-Goan patients, Rane said that GMCH has been over-stressed due to the increasing number of patients availing the facilities here, which are free of cost.
"In cardiac department itself, 15-20 percent of the patients are non-Goans," he said, adding that nearly 40 percent of the patients are from neighbouring districts like Sindhudurg in Maharashtra and Karwar in Karnataka.
Medical Dialogues team had earlier reported that Non-Goans availing medicinal facilities at state-run hospitals will have to pay "nominal" fees for the services, offered free of cost till date, with state Health Minister Vishwajeet Rane saying the decision is taken to ensure that Goans get a "fair deal".
Read also: 
Govt hospitals in Goa to charge outside patients