Grant Medical College Obs and Gynae Proffesor accused of harassment by PG Medicos, Transferred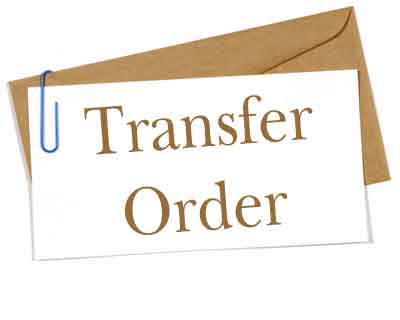 Mumbai: A Senior Professor at Obs and Gyne Department at Grant Medical College and affiliated JJ hospital has now been transferred to the Government Medical College, Ambajogai by the Medical Education Department., sparking speculations about the reason for her transfer. The said professor has been embroiled in controversy since the last two months after students of her department came out accused of "mental and financial" harassment
Medical Dialogues team had earlier reported that a 28-year old second-year junior resident doctor had approached the Maharashtra Association of Resident Doctors (MARD) and registered a complaint against the Professor saying that the
harassment
was going on since two years.
In her letter to the state resident doctors association, the aggrieved medico alleged that the "mental and financial" harassment began after she joined the professor's unit in 2017.
She alleged that she was often called to the professor's house to run her household errands was made to sit outside her chambers for hours like a peon attending to her visitors. When she refused to do personal work, the professor allegedly hurled abuses at her and threatened her. "Her kids too treated me like a maid," the medico added.
The PG medico alleged, "She threatened to not sign my thesis if I did not carry out her orders. At a conference in Bengaluru, she made me carry her family's luggage. I was also forced to pay a part of their expenses."
The Medico had further claimed that she was not the only one who was being harassed, some other students were also facing the same situation as her but they were scared of coming forward.  The medico mentioned an incident saying that after returning from Bengaluru, the professor removed all the interns and junior residents from the victim's ward and did not let her enter the operation theatre.
The association, taking stern consideration, had initiated an inquiry into the matter.
The former President of Central MARD then wrote to the Director of Medical Education and Research (DMER) Maharashtra in this regard. The DMER directed members of the provisional core committee of the interim Central MARD to look into the complaint.
Read Also: JJ Professor made me do household chores, treated me like a Maid: PG Medicos files harassment complaint
The professor however denied all the allegations while terming them "absolutely false and baseless". She said that this is an attempt to malign her image.
With the medicos complaint, more students came out making similar allegations against the faculty.
Most alleged that she would make them run personal errands, make them pay for her saris, pizzas, sweets and even for mobile recharges. Some had alleged that they were asked to pay for her research papers too, reports the
TOI
 .
With the inquiries still going on against her, the professor is reported to now have been transferred to Government Medical College, Ambajogai by the Medical Education Department
However, the reason for the transfer is not clear. Dr T P Lahane, head, DMER told it to be an "administrative transfer", while on the other hand, a source informed TOI that GMC Ambajogai  is scheduled for an MCI inspection and hence the transfer