Guest Blog: Delineating the unique domain of Oral Pathology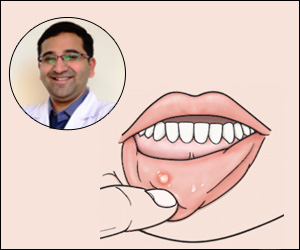 According to the World Health Organisation (WHO), there are numerous documented diseases that have manifestations in the oral cavity. Many of today's leading killer diseases including diabetes mellitus, cardiac diseases, cancer and HIV infection, are in many ways enhanced or spread through the lesions inside the oral cavity. Therefore, the need to find medical experts that can diagnose and treat these oral and maxillofacial diseases is at a critical juncture.
This potentially life-saving duty is performed by a professionally trained and qualified "oral pathologist".
Oral Pathology is the specialized field of medicine, pathology and dentistry dealing with the diseases of oral cavity, its associated structures (i.e. teeth, tongue, bony tissue; maxilla and mandible), joints (temporomandibular joints), lymph nodes, nerves, blood vessels and structures of the neck along with ear, nose and throat. This respective branch is also known as Oral & Maxillofacial Pathology and Head & Neck Pathology. The professionals who are specially trained and qualified in this specific area of medicine and dentistry are known as Oral Pathologists.
The career path of oral pathologists requires extensive medical and dental training. It begins by attaining BDS degree (in India); DDS/DMD degree (in the US) followed by a three-year post-graduate residency programme in oral pathology; MDS degree (in India through NEET-MDS entrance examination); MS/MSD degree (in the US).
Oral Pathology is one of the nine specialities of dentistry as per Dental Council of India (DCI) and the American Dental Association (ADA). Like other branches of pathology such as neuropathology, nephropathology, hematopathology, hepatopathology, pediatric pathology, dermatopathology, oncopathology; oral pathology is also a recognized branch of pathology and this fact has been acknowledged by Royal College of Pathologists, United Kingdom.
Oral pathologists are amongst the most diverse medical/dental experts, they typically get trained by studying several medical/dental specialities including; histopathology & cytopathology of tissue/biopsy samples belonging to oral, head & neck region, routine hematology, routine clinical biochemistry, routine serology, general and oral microbiology, clinical oral pathology, oral & maxillofacial oncopathology, dermatopathology, surgical oral pathology, molecular pathology and maxillofacial radiology relevant to maxillofacial pathology.
Oral pathologists have sound knowledge of various diagnostic investigations required for the diagnosis of various systemic and oral diseases and also about the systemic implications from other organs of the body on the oral and maxillofacial region.
In order to practice as an oral pathologist in India, a candidate must complete MDS degree in Oral Pathology & Microbiology from a DCI recognised dental institution and get registered with state dental council in which one wants to practice. For practice in the US as an oral pathologist, a candidate must pass certification by the American Board of Oral and Maxillofacial Pathology followed by license to practice. In order to maintain their license in the US and dental council registration in India, they must keep up with continued education, and advancements in diagnosis and treatments in oral pathology.
The viable career options for oral pathologists are in academics as professors, private funded laboratories/diagnostic centres as consultants, laboratory administrators & quality managers, cancer hospitals and oral cancer centres as onco-pathologists, dermatology clinics as consultants along with opening a private practice, working with research organisations or federally funded organizations such as ICMR, CDC, FDA, and other medical organizations.
It is also important for future oral pathologists to be trained in the additional skill sets required to successfully place them into employment during the entire post-graduate residency programme. Some of these skills include efficient written communication, extremely high attention to detail, critical thinking, extensive interpersonal development, ability to work independently for extended periods of time, sound academic knowledge and most importantly 'patience'.
A candidate possessing these skill sets has a strong chance of becoming a very good oral pathologist. However, there is no substitute to practical hands-on experience. Therefore, it is highly recommended that fresh oral pathologists consider mentoring with experienced oral pathologist or general pathologist for the first few years of their careers.
In brief, the ever-evolving medical diagnostic industry is showing significant signs of increasing employment opportunities. Simultaneously, oral pathology is growing as a viable career option because there is need to include oral health in all major disease treatment programs due to increased prevalence of oral, head and neck pathologies and oral manifestations due to systemic diseases. Since oral pathologists are the first line of detection to find, diagnose and treat many oral diseases; their career opportunities seem to be on the rise. Medical Dialogues Bureau consists of a team of passionate medical/scientific writers, led by doctors and healthcare researchers.  Our team efforts to bring you updated and timely news about the important happenings of the medical and healthcare sector. Our editorial team can be reached at editorial@medicaldialogues.in.